679 Stores Destroyed on Daegu Market Fire Incident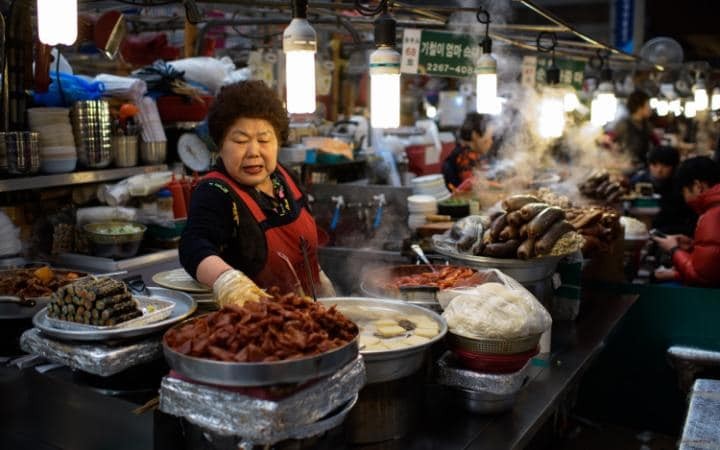 A recent Daegu Market fire incident destroyed 679 stores after 31 hours of nonstop burning. Daegu's biggest traditional market caught fire Wednesday morning and it took 31 hours for firefighters to completely put out the fire. It took 800 people and nearly 100 fire engines and 2 helicopters to completely extinguish the said fire. Two of the firefighters were reported to be injured during the operation.
The Daegu Market fire incident was reported to have started at around 2 a.m. in Seomun Market's zone four building where inflammable materials like clothes, bedding units, and curtains were sold. The fire was said to start at the first floor and had rapidly spread out to other floors. Because of such highly flammable materials, firefighters were having a hard time extinguishing the fire. By 8 a.m. part of the said building already collapsed. It took the firefighters 6 hours to put out the major blaze but the fire continues to spread out to other areas. It went on burning for the next 25 hours, causing more damage.
The Daegu Market fire incident was reported to have been completely put out Thursday morning but according to the report, it left a quarter of the whole building collapsed. The incident also left 679 stores to be completely destroyed.
Daegu Jungbu Police Station is currently doing an investigation into the possible cause of the fire. They are looking for security camera video feeds from all over the building which may help in their investigation. The National Forensic Service, Korea Electrical Safety Corporation and the Korea Gas Safety Corporation also joined the site search on Thursday morning for a faster investigation. City Mayor Kwon Young-jin visited the site on Wednesday.
There are some malicious rumors about the fire being started by someone who hated President Park. The market was located in the birthplace city of President Park Geun-Hye who is currently facing a national scandal and is on the verge of getting impeached. This aroused suspicions on the possibility of having the fire started by someone who holds a grudge against the President.
© 2018 Korea Portal, All rights reserved. Do not reproduce without permission.