Chanyeol's New Mercedes-Benz: Learn About the Idol's Latest Purchase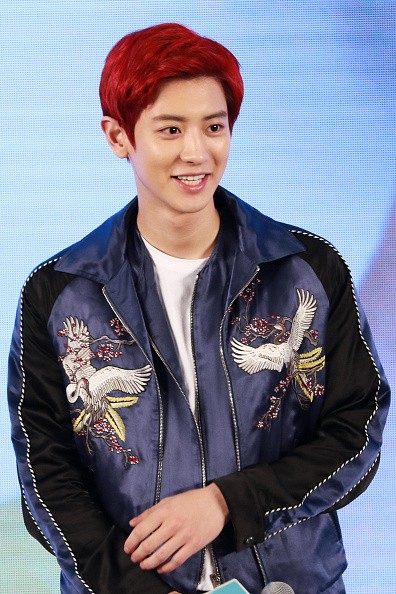 Rumors about Chanyeol's new Mercedes-Benz have been rounding the net lately as fans gushed with excitement.
In the said photos, Chanyeol was seen signing off a deal at a car dealership company. It was later revealed that the idol's new ride is a 2016 Mercedes-Benz AMG G65. This luxury SUV supposedly costs around 370,000,000 KRW (approximately 315,000 USD). That is surely one expensive purchase!
Photos of Chanyeol's new Mercedes-Benz were supposedly posted by the car's salesman on his SNS account. The said salesman, who apparently saw a celebrity up close for the first time, got excited and posted his picture with the idol on SNS. Thanks to him, fans were able to get a glimpse on Chanyeol's new Mercedes-Benz.
Fans couldn't help but get excited on Chanyeol's new ride. Comments like "Wow I lack about 300,000,000 KRW so I can't buy it.. TT", "Young and rich, tall and handsome, he's got all four", and "It looks hard to park..." flooded the internet. It seems like fans are pretty excited over Chanyeol's new Mercedes-Benz.
Chanyeol is a member of the group EXO. He debuted with the rest of the EXO members on 2012. EXO consists of 12 members who were categorized into 2 subgroups: EXO-K and EXO-M. The group was reduced to 9 members with 3 members leaving the group in a recent couple of years.
Chanyeol made his big screen acting debut on 2015 with the movie 'Salut d'Amour'. In 2016, the idol was given the chance to play the lead role in the Chinese rom-com film 'So I Married an Anti-Fan'. He acted along with Chinese actress Yuan Shanshan and Girls' Generation's Seohyun.
Knowing how hardworking the idol is, Chanyeol truly deserves everything he has now. Fans are truly happy to know that the idol is now reaping the fruit of his hard work.
© 2023 Korea Portal, All rights reserved. Do not reproduce without permission.