2ne1 Post-Disbandment: CL, Dara, Minzy, and Bom, Where Are They Now
by
regrec
/ Nov 28, 2016 11:17 AM EST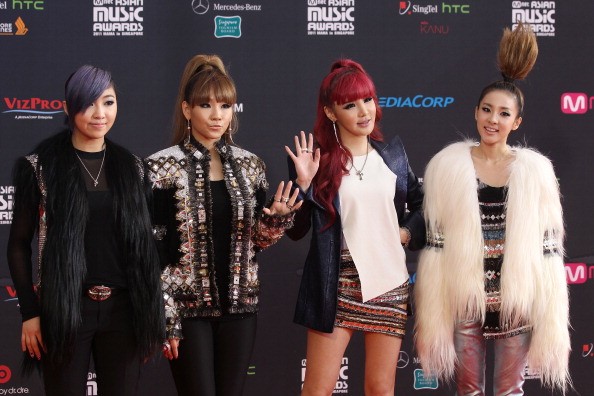 After YG has announced 2NE1's disbandment, fans have expressed their disappointment and sadness over the news. While YG has renewed contracts with members CL and Dara, other members Park Bom and Minzy are now going their own ways in their career.
YG, who renewed individual contracts with CL and Dara, has continued supporting the artists' solo activities. CL is currently assisted by the agency on expanding her solo career in the American market. Meanwhile, Dara continues to grow her talents in acting and hosting, simultaneously working in South Korea and the Philippines.
Also, in light of 2NE1's disbandment, Dara has written a personal letter to her personal fans and 2NE1's fans. The lengthy message showed Dara's appreciation towards Blackjacks and expressed how she feels over the disbandment as well.
"I will be missing you. I hope you're happy." Dara said in the letter. "I'm sorry and thank you Blackjacks from the bottom of my heart."
Meanwhile, Minzy recently uploaded a photo on her Instagram account sporting a new look post-2NE1 official disbandment. She showed her new long blonde hair which is far different from her previous hairstyles. She captioned the photo with the word "New" followed by a star emoji.
Minzy is currently signed under The Music Works Entertainment, a subsidiary of CJ E&M's music division. Originally, the singer was supposed to debut as a solo artist and release a new music this November but there is still no update on Minzy's first step as a soloist.
Park Bom also seems to be working her way to becoming a solo artist. Just after news report 2NE1's disbandment, she uploaded a video of herself on her social media accounts as she sings a song.
"Practicing singing so I can show it to you guys," She captioned her post. "It's a new song, so I don't know how many times I practiced."
As it is, despite 2NE1's disbandment, it seems that the members' passion for music and the entertainment industry continues as they individually push through their solo careers.
© 2018 Korea Portal, All rights reserved. Do not reproduce without permission.