Suzy and Lee Jong Suk Confirmed to Lead in New Drama "While You Were Sleeping
by
regrec
/ Nov 28, 2016 11:17 AM EST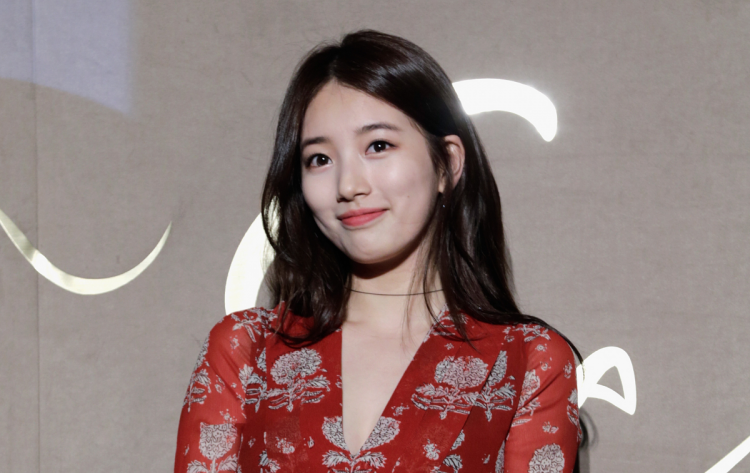 Miss A's Suzy and Lee Jong Suk will officially star in the new drama "While You Were Sleeping." While Lee Jong Suk has confirmed to take on the role early November, it took some time for Suzy to finally accept her newest role.
"While You Were Sleeping" tells the story of a prosecutor (Lee Jong Suk) who does everything to prevent a woman's (Suzy) dreams of turning into reality.
"While You Were Sleeping" is currently the working title for the drama penned by writer Park Hye Run. Park Hye Run has previously worked on drama projects with Lee Jong Suk and even with Suzy. She wrote the drama "I Hear Your Voice" which aired in 2013, starring Lee Jong Suk as Park Soo Ha. In 2014, she worked with Lee Jong Suk again in the drama "Pinocchio" in which the actor played as Choi Dal Po. Both dramas by Park Hye Run proved to be great hits that earned Lee Jong Suk multiple awards in the acting industry. Additionally, the writer also created the drama "Dream High" which aired in 2010, starring Bae Suzy as Go Hye Mi. This was Suzy's debut role which has also helped propel her to stardom.
Notably, the soon-to-be partners Lee Jong Suk and Bae Suzy have worked against each other in their recent small screen appearances. Lee Jong Suk starred in web drama series "W - Two Worlds" opposite actress Han Hyo Joo. It was about the love story between a human and a manhwa (comics) character who managed to go to the real world. Coincidentally, Jong Suk's drama clashed for ratings against Suzy's drama "Uncontrollably Fond" where Suzy starred alongside Kim Woo Bin. The drama was about a top star who was reunited with his first love. Both dramas aired in the same timeslot in competing channels starting from July to September.
"While You Were Sleeping" is expected to air sometime in 2017, taking the grand timeslot of Wednesdays-Thursdays 22:00 on SBS.
© 2019 Korea Portal, All rights reserved. Do not reproduce without permission.