B1A4 Reassures Fans After Sexual Assault Controversy With Comedian Lee Se Young
by
regrec
/ Nov 28, 2016 11:16 AM EST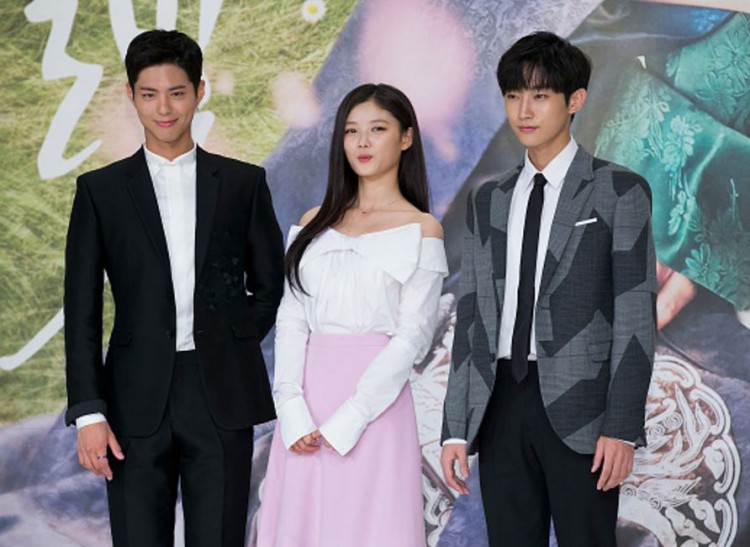 Idol group B1A4 speaks up on the issue on being purportedly sexually assaulted on the show "SNL Korea." Jung Jinyoung, the leader of the group, responded to the issue during B1A4's showcase for their new album "Good Timing."
"Honestly, it happened so suddenly that we didn't know what to make of the situation," Jinyoung said, as cited by Soompi. "So we watched the video again, and we thought it would make the fans worry a lot."
The controversy, dubbed as "SNL Sexual Harrassment" started due to the behind-the-scenes clips posted on tvN's "SNL Korea" official Facebook page. The released videos showed B1A4 introducing themselves as they would host the show. Suddenly, female staff members flock towards the members and started touching them, including in the genital area, before running off. This was then highly criticized and bashed by viewers and fans noting if it was a female group and male staff would do those actions then the production team would be penalized for sexual assault.
Lee Se Young, a comedian who works for "SNL Korea" and is among the staff members who took part in touching the B1A4 members has released a handwritten apology posted on Instagram.
"Hello, this is Lee Se Young. I am sorry for disturbing many people because of my wrong actions on 'SNL Korea'. I apologized to each member on site, and I want to apologize once again to all the fans and the members through this letter. I will reflect on my actions again and again so something like this does not happen again. I really am sincerely sorry," Lee Se Young wrote, as cited by AllKpop.
Netizens have since been bashing the comedian and the female staff members of "SNL Korea," demanding they be fired or penalized for their actions. There were reports of Lee Se Young leaving the show but the new was later denied by content producer Ahn Sang Hwi. Lee Se Young agency, "FNC Entertainment" has also denied the report purporting Lee Se Young leaving the tvN show.
Meanwhile, B1A4 Jinyoung has reassured fans that the group will be focusing on "Good Timing" over the issue.
"As big as the controversy is, we're going to power through and work harder on our album."
Idol groups INFINITE and Block B are also reported to have gone through the same treatment by the staff member on the set of "SNL Korea."
© 2018 Korea Portal, All rights reserved. Do not reproduce without permission.