YG Announces 2NE1's Disbandment, Fans Starts Trending #ThankYou2NE1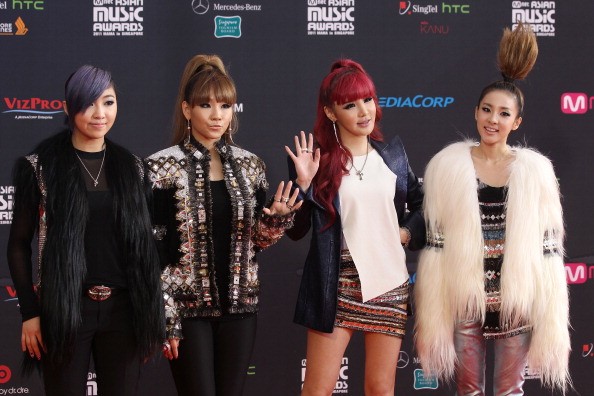 On Nov. 25, one of YG's most popular girl group 2NE1 is confirmed to be disbanding. The agency has released their official statement on the matter, noting that two of the members are retained in the company.
"2NE1's exclusive contract expired in May 2016, and with Minzy leaving 2NE1, we have come to the decision to officially disband after extensive discussion with the remaining members," YG stated as cited by Soompi.
2NE1 is a South Korean girl group formed by YG Entertainment in 2009. The group consists of CL, Bom, Dara, and Minzy. 2NE1 was among YG's best idol group whose success did not just flourish locally but was also internationally recognized. However, just as each member was branching out to their solo careers and the unfortunate drug scandal with Park Bom broke out, 2NE1's group career started to go downhill.
"As 2NE1 was YG's official girl group for seven years, we cannot begin to express how we feel, but we determined that it was too difficult to continue," YG wrote. "Rather than waiting an unknown amount of time for 2NE1's next promotions, we have decided to focus on the members' solo activities."
CL is currently being supported by the agency on expanding her solo career in the American market. Meanwhile, Dara continues to grow her talents in acting and hosting, simultaneously working in South Korea and the Philippines.
"We sincerely thank all the fans both in Korea and abroad that have loved the group and their music for all this time. We would like to officially announce that after last May, we resigned with CL and Sandara Park. However, unfortunately, there is no new contract with Park Bom."
Fans of 2NE1, dubbed as Blackjacks, have expressed their disappointment and heartache in the sudden news in multiple sites. While 2NE1's disbandment was already being expected, the official announcement did not soften the blow whatsoever. Although filled with mixed reactions, 2NE1's fans from different parts of the world started to trend #ThankYou2NE1 to officially bid goodbye to the idol group
© 2020 Korea Portal, All rights reserved. Do not reproduce without permission.