Jo Jung Suk Talks About Acting and Talent, Praises Co-Star D.O. in 'Brother'
by
regrec
/ Nov 24, 2016 06:52 AM EST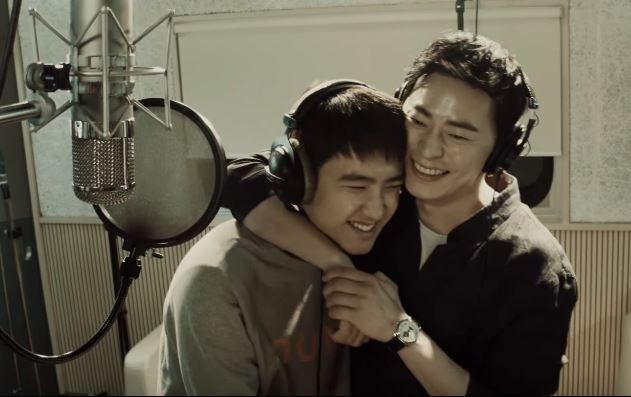 Jo Jung Suk talks about acting in a recent interview and was full of praises for his co-star EXO's D.O. The two male actors recently filmed the movie "Brother" that opened in local theaters on Nov. 24.
"I'm very happy to be able to work on "Brother" with him," Jo Jung Suk stated in an interview, as cited by Soompi. "He's able to express a wide range of emotions, and he has a lot of great qualities as an actor."
Jo Jung Suk is currently working on movie promotions for "Brother," just as he finished the project with D.O. Supposedly, the movie's initial premiere date was on Nov. 30 but due to its positive reviews, the final premiere schedule was moved on Nov. 24.
Jung Suk further expressed his admiration towards his younger co-lead by recounting the instances he saw the acting talent of D.O.
"I was thinking to myself that he was a pretty good actor when I saw him in the drama "I Remember You," Jung Suk stated. "Though his appearance was brief, I thought he played his role as a psychopath really well."
As for himself, Jung Suk answered the praises by viewers and fans who love the actor's convincing acting. In a V-Live interview, Jung Suk was asked whether he improvises a lot in his drama scenes to which people believe he does due to his natural acting. The actor, however, denied it's a personal talent and says that improvisation comes to most actors.
"When you are always into the scene and acting, you have to improvise," Jung Suk shared. "People have to feel what I feel. But I don't make up a lot of stuff."
As for shooting "Brother," Jung Suk shared that what he and D.O. most often talked about was acting. To this, his chemistry with the young actor went smoothly.
"I believe we were able to work well together to make each scene shine," Jung Suk said.
"Brother" follows the story of two siblings, Doo Sik (Jo Jung Suk) and Doo Young (D.O.), who have contrasting personalities and share a complicated love-hate relationship.
© 2023 Korea Portal, All rights reserved. Do not reproduce without permission.