JYJ's Jaejoong and Junsu Holding Separate Concerts, Update on Park Yoochun's Case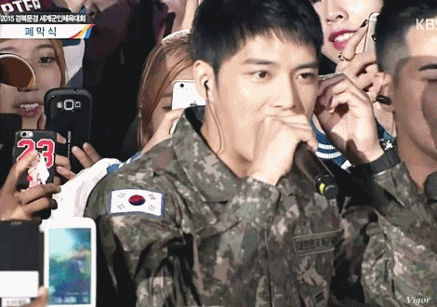 JYJ's Kim Jaejoong will be discharged from the military soon just as Kim Junsu is gearing up to begin his military service early next year. For contrasting reasons, the two is reportedly holding their individual concerts.
According to C-JeS Entertainment, Jaejoong will be holding concerts on January and will start preparing right after his discharge from the military on Dec. 30. Having released his second solo album, "No.X," the 30-year-old singer-actor is then able to hold his concert which is much awaited by fans. Jaejoong is purportedly having a nationwide tour that will start in Seoul.
Just as Jaejoong is returning from his discharge, bandmate Junsu will be saying goodbye to take on his mandatory military conscription early next year. Reportedly, Junsu has has been accepted into the 348th class of conscripted policemen and will be starting on Feb. 9, according to Soompi.
However before he leaves, Junsu is treating his fans for three days from Dec. 9 to 11 to hold his concert "2016 XIA Ballad & Musical Concert with Orchestra vol. 5." Then in January of next year, Junsu is confirmed to perform in the musical "Death Note," which will most likely be his final project before leaving for his enlistment.
While JYJ fans hope for a reunion between the Jaejoong and Junsu, their schedules unfortunately misses each other.
Meanwhile, JYJ member Park Yoochun has also got his hands full. The "Girl Who Sees Smells" singer-actor continues to face court trials on sexual assault charges against him. While Yoochun has reportedly been acquitted of the charges, he is now busy with court trials filing false accusation and blackmail against the 4 women who filed rape charges against him. Yoochun has been called as a witness for the upcoming hearing on November 24.
Considering this turn of events, fans of JYJ could only hope that the three could reunite soon. For now, fans can root for the members individually and support their solo projects.
© 2023 Korea Portal, All rights reserved. Do not reproduce without permission.