Song Joong Ki and Park Bo Gum Reunite In New TV Commercial; Hilarious Behind-The-Scenes Video Revealed
by
Astrid
/ Nov 21, 2016 06:22 AM EST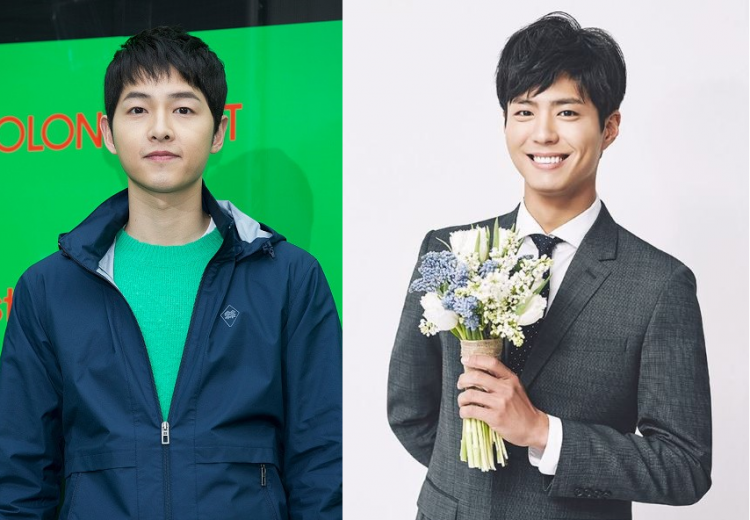 Song Joong Ki and Park Bo Gum recently reunited for a fun-filled TV commercial for a pizza brand. The two heartthrobs seem to have a good time while filming the said advertisement as shown in a released behind-the-scenes video.
After their first successful endorsement for Domino's Pizza back in June, two of Korea's hottest actors, Song Joong Ki and Park Bo Gum, reunite once again for a new advertisement for the same pizza company.
In the 15-second clip, the two actors munch on Dominos' new braised pork pizza while savoring the taste of each bite. Dominos Pizza also released some behind-the-scenes video from filming the latest TV commercial. In the said video, Song Joong Ki and Park Bo Gum can be seen having fun while shooting for their scenes. The chemistry and good friendship of the two are quite evident in the said clip.
Back in June, Song Joong Ki and Park Bo Gum also starred in a TV commercial for the same company. The two commercials are now being compared with rumors claiming that the new one appears to have a less "bromance" going on between the two stars.
To recall, the duo's first Dominos Pizza commercial featured their close relationship which some assumed as a bromance. According to reports, the previous TV ad showcased Song Joong Ki and Park Bo Gum feeding each other slices of pizza, something that is unusual to do for both men.
However, in the newest commercial, the two seem to opt for the safe side as they eat their own pizza slices and give each other a high-five at the end of its run. Many speculate that this is in response to nasty gay rumors being thrown at the "Descendants Of The Sun" actor Song Joong Ki recently.
Dominos Pizza signed both Song Joong Ki and Park Bo Gum as their endorsers in May this year. Check out the fun-filled TV commercial below.
© 2018 Korea Portal, All rights reserved. Do not reproduce without permission.