'Ddong Couple' Solar and Eric Nam Bid Goodbye to Fans and One Another in 'We Got Married'
by
regrec
/ Nov 21, 2016 06:29 AM EST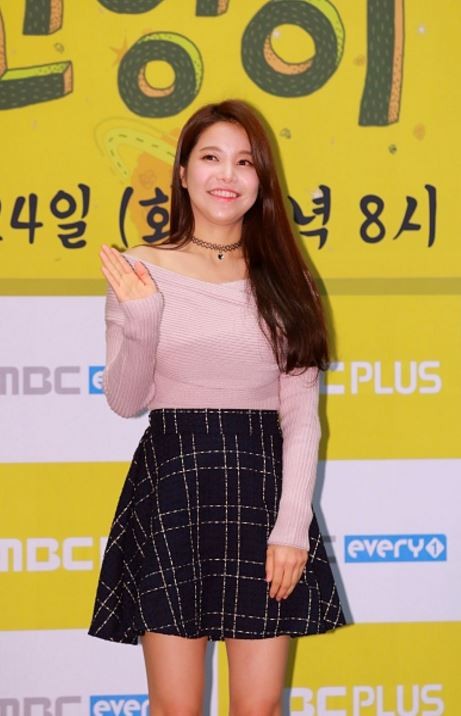 "We Got Married" couple Eric Nam and Solar are saying goodbye to the show and to each other. The director of the show speaks about the beloved "Ddong couple" and what he has to say to their last episode.
"Solar and Eric Nam did many things together," the producing-director recounted as cited by Soompi. "On their last episode, they looked back over their memories together.
MAMAMOO's Solar and Eric joined the show in April, becoming a virtual couple whom viewers adored. The two shared a great chemistry together, showcasing a mix of innocent interactions and flirty skinship. Soon the "Ddong couple," who claim their couple nickname doesn't mean the word feces in Korean but what elders express when they find something cute. As such, the cute couple spent great time together with fans falling for the virtual couple.
"Different from other couples, they smiled and laughed together and concluded their last episode well," the PD stated. "They reserved their sad and tearful emotions for their individual interviews."
The PD further shared how he observed how Solar and Eric both seemed mindful of each other's feelings during the filming. As they didn't both didn't want to burden each other, the two purportedly kept the atmosphere light and happy. As such, instead of shooting an emotional ending for them as a couple, the feel of the "Ddong couple's" finale had a sweet nostalgic feeling.
"The two of them have always been considerate and kindhearted people," WGM's PD said. "It seemed like the two of them decided not to cry in consideration of the other person. They said goodbye very calmly."
The PD also revealed that the "Ddong couple," Solar and Eric, were one of WGM writers' favorite couple. So the production team also made sure to bid a beautiful goodbye to the two. Furthermore, to appease the fans, the PD remind that since Solar and Eric both work in the music industry, it would be easier for them to see and support each other.
The "Ddong couple" bids their goodbye on the upcoming episode of "We Got Married" on Nov. 19. They will be replaced by the new couple, Lee Guk Joo and Sleepy.
© 2023 Korea Portal, All rights reserved. Do not reproduce without permission.