Will President Park Declare Martial Law?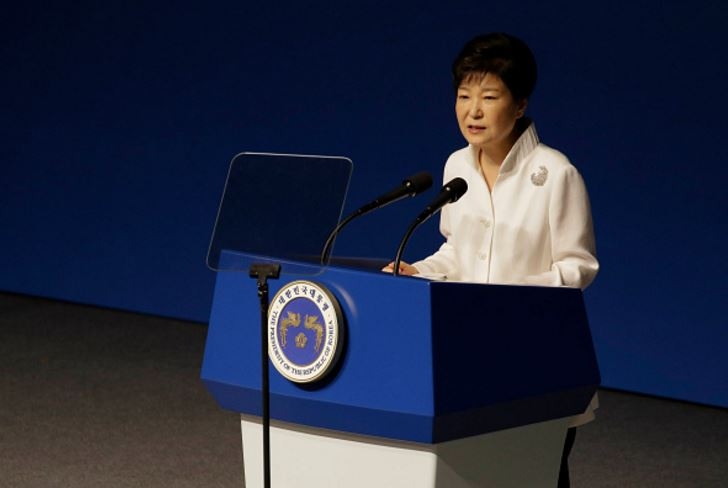 There has been a rumor on the possibility of President Park declaring martial law to contain the political crisis that her administration is facing right now.
Although the possibility is low on President Park declaring martial law considering the powerful backlash that is expected happen if in case the scandal-scarred president will actually go for it, it is still possible. There's still a very slight possibility that Park sees martial law as a good way to contain all the political hullabaloo that is going on her administration right now.
The rumor on the possibility of President Park declaring martial law became even more resonant when the main opposition party's leader, Choo Mi-ae, revealed something on Friday, November 18, during a meeting with her party's decision-makers.
According to Choo, "President Park is rumored to have considered declaring martial law as the last resort. Park seems to be determined to fight with people ... This shows she is a reckless President."
The Presidential Office, however, denied the allegation. They said it is very irresponsible of Choo to make such a baseless remark about President Park declaring martial law. There is no truth to the rumor, the Presidential Office, as well as the defense ministry, insisted.
Park was back after "vanishing" for eight days to resume activities as head of state amid growing scandal. She commanded reshuffling of high-ranking officials of the Ministry of Foreign Affairs and the Ministry of Culture, Sports and Tourism. Critics see this as her way of letting everybody know that her grip on power still remains unshaken. This makes the rumor on the possibility of President Park declaring martial law even more talked about.
"If Park does not step down, we, along with other opposition parties, will take action to halt her constitutional authority," Choo said. "We are even considering taking legal action after a mass anti-president protest on Saturday."
© 2018 Korea Portal, All rights reserved. Do not reproduce without permission.