Girls' Generation Yuri Casted as Lead Role in Upcoming Drama 'Defendant'
by
regrec
/ Nov 16, 2016 06:40 AM EST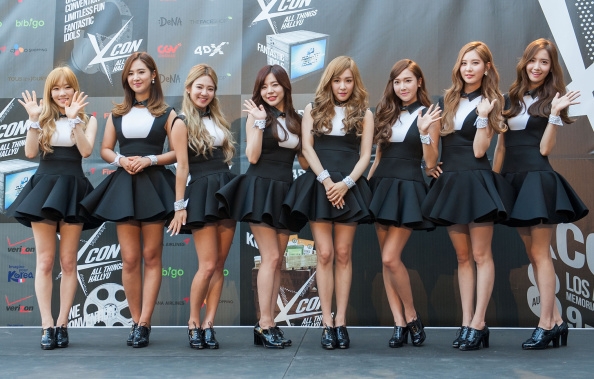 Girls' Generation's Yuri has reportedly accepted to be casted as the lead role in upcoming drama "Defendant." The new SBS Monday to Tuesday series, will feature Kwon Yuri as Seo Eun Hye, a defense lawyer in the the new crime mystery drama.
As reported by AllKpop, an insider has revealed that Yuri has been confirmed as the lead for the new SBS drama, with title varying from "Defendant" or "The Accused." Supposedly, the Girl's Generation artist is excited to portray her character Seo Eun Hye. Seo Eun Hye is said to be a defense attorney who exudes a cold aura but is actually a warm person inside. She will also be caught up in the struggles between work and love as the story unfolds.
Meanwhile, actor Ji Sung is being eyed for the male lead role. According to his agency Namoo Actors, Ji Sung has received the offer for the upcoming SBS crime drama. For now, the 39-year-old actor is reportedly reviewing the script and the confirmation to accept or reject the role will soon be announced.
"Defendant" revolves in the life of Park Jung Woo, the role offered to Ji Sung. He is a prosecutor at Seoul Central District Prosecutors' Office. Things suddenly take a turn downhill when one day he wakes up and finds himself a convict on death row. Not remembering anything on what has happened Jung Woo struggles to recover his memory as he tries to clear his name.
"Birth of a Beauty" actress Han Ye Seul was reportedly the first candidate for the role of Seo Eun Hye. After deciding to decline the role, Kwon Yuri was offered the lead part which she has reportedly accepted. Now, only Ji Sung's confirmation is awaited, and supposedly he is considering the offer positively.
If things go smoothly, "Defendant" is scheduled to premiere in January of 2017.
© 2021 Korea Portal, All rights reserved. Do not reproduce without permission.