S. Korea Deters Illegal Chinese Fishing Boats with Machine Guns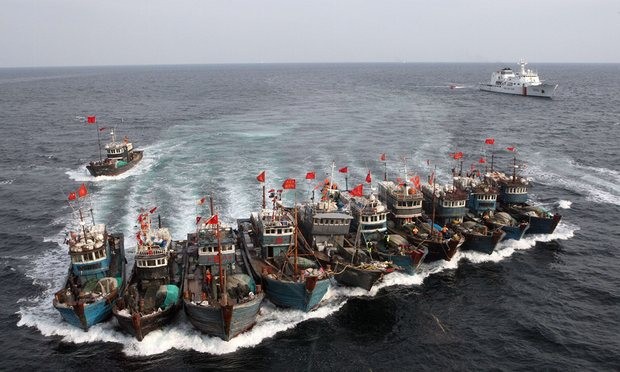 S. Korea had to use machine guns for deterring illegal Chinese fishing boats that are spotted on its waters off the western coast on Saturday, November 12, 2016. But although the local coast guards had to resort to using machine guns to scare the illegal fishing boats away, there are no casualties or damage reported on the part of the S. Korea's patrol boats.
As reported by Ministry of Public Safety and Security and the Coast Guard, S. Korea's patrol boats had to fire 95 bullets in chasing around 30 illegal Chinese fishing boats away. This is because the Chinese vessels were ignoring the warning and continued with the operation even after the warning. The incident happened at around 11:16 a.m., Saturday, in waters off the Western Port City of Incheon.
No damage or casualties reported for the South Korean boats. Although the authority has yet to confirm if the same thing happened with the Chinese boats as they fled. The Coast Guard had already asked its counterpart in Beijing for cooperation in the investigation.
Early this month, a similar incident happened when the S. Korean Coast Guards had to fire 600-700 bullets from a ship-mounted M60 to scare 2 illegal Chinese fishing boats away. And although no damage or injuries are reported on the incident, China still expressed its strong displeasure with what happened. They're against the "violent" crackdown as they call it.
Illegal fishing has been a sensitive diplomatic issue between the neighboring countries ever since S. Korea has toughened the measures against illegal Chinese fishing boats. The country had to do it after one of its patrol boats sank in October while trying to chase illegal Chinese vessels away.
© 2018 Korea Portal, All rights reserved. Do not reproduce without permission.