Samsung to Recall Washing Machines in North America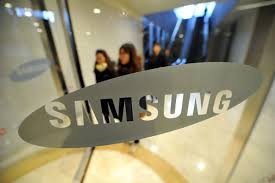 With regards to the decision of the U.S Consumer Product Safety Commission (CPSC), Samsung to recall washing machines in North America.
As officially announced Saturday, Samsung will voluntarily recall top-load washing machines that have been sold in the North American market since March 2011. There's an estimate of 2.8 million top-load washing machines in 34 types that were sold in the country for the past six years and Samsung is voluntarily recalling them all. This is of relevance to more than 700 complaints about the machines' abnormal vibrations. Samsung agreed to recall these washing machines as precautionary safety measures.
Samsung Electronics is known to produce about 16 to 17 percent of the washing machines used in North America. And with the free recall program it now offers, consumers may choose between a free repair service or refund. In case the consumer opted for the free repair service, he automatically gets a 1-year warranty extension regardless of how old his washing machine is.
If the consumer opted for a rebate to purchase a new washing machine, the company is willing to replace the old device with a new one, even from another brand. If in case the consumer still opted for a Samsung washing machine, he automatically gets an additional $150 as a loyalty incentive.
For consumers who have bought the recalled washer in the last 30 days, they will automatically get a full refund for the device, Samsung added.
Samsung to recall washing machines as a voluntary action in response to the reports about the risks that come with most of the top-load washers the company is producing since 2011. There are reports about the washers' drums losing balance, triggering excessive vibrations, and resulting in top separating from the washer. This may occur during a high-speed spin cycle on heavy materials like beddings, or on water-resistant or bulky items. This may put consumers at risk for injury that Samsung decided to recall these washing machines.
© 2019 Korea Portal, All rights reserved. Do not reproduce without permission.