English Kindergartens to be Banned in Korea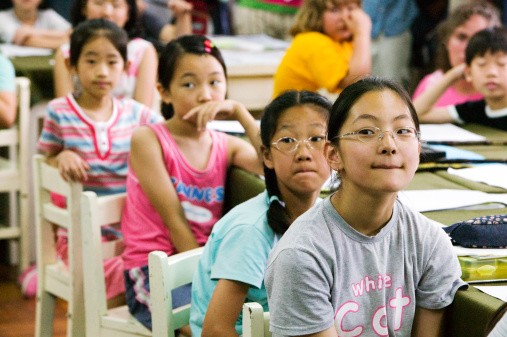 English-teaching kindergartens are facing the possibility of losing their business licenses. This is in line with the government's decision on English Kindergartens to be banned in Korea. Violators may either pay a total of 5 million won ($4,370) or be completely shut down, that's according to the education ministry.
The government's decision about English Kindergartens to be banned in Korea is in accordance with the law. According to the law, English is only allowed to be included in the third-grade curriculum onwards. It shouldn't be taught during early days.
There has been a long-running craze for English education among Korean parents. They believe that by giving their children the chance to learn English at such an early age, they are giving their kids a better chance at life. But since English Kindergartens' tuition is very high, not all the parents can afford to send their kids to English-teaching Kindergartens. Most of the English Kindergartens charged as high as thrice or maybe four times as much as the typical kindergartens. This somehow develops a social problem, dividing the nation into those who can afford and those who cannot. To prevent this from happening, English Kindergartens are to be banned in Korea.
As of now, there are an estimated 410 private academies that teach English to kindergartens. Under these hagwons, an estimated 32,000 pre-schoolers are studying English. And while normal kindergartens abide by the curriculum guidelines set by the education ministry, this is not the case with the English Kindergartens. English Kindergartens do not teach complicated management and hygiene rules which are taught in normal kindergartens. Thus, the government has come up with the decision that English Kindergartens to be banned in Korea. And that's aside from the fact that it is really not allowed under the law.
© 2020 Korea Portal, All rights reserved. Do not reproduce without permission.