From Hanok to a Profitable Guesthouse: How an Entrepreneur Made a Living by Giving his Traditional Hanok a Twist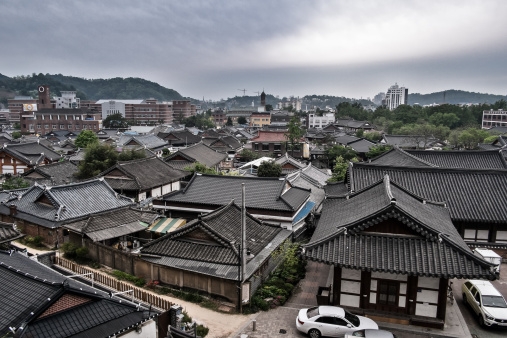 A 32-year-old entrepreneur from Seochon gave his hanok a twist, earning profits in the process. Bae Kook Jin turned his hanok to a profitable guesthouse last 2012. And now, four years later, his guesthouse Sopoong is already one of the guesthouses with the highest rankings on TripAdvisor, a very popular travel review site.
When the entrepreneur decided to turn his hanok to a profitable guesthouse, all he wanted to do is to be able to provide top-quality accommodation to his guests. All his hard works are now paying off considering the positive feedbacks he gets from guests.
With a naturally eye-catching hanok located in a traditional but hip Seoul neighborhood of Seochon, Sopoong is truly appealing to guests. The location, plus the top-quality accommodation, made it easier for Bae Koon Jin to promote his guesthouse. As a matter of fact, according to him, he never spent a single cent on promotion. It was simply word-of-the-mouth.
By turning his hanok to a profitable guesthouse, Bae Kook Jin said it was like chasing two goals at once, combining modern with the traditional. Sopoong offers a very modern dream house feels in such an old-fashioned house. It was simply one of a kind. No wonder more and more guests love the place.
Bae Kook Jin also added that his main goal in turning his hanok to a profitable guesthouse is not just purely business. His primary goal is to create a culture-centered space. That is evident on the cultural events the guesthouse holds. Sopoong regularly holds a concert on it courtyard with bands varying from indie to hip-hop. He believes that a space can elevate its potential when it is filled with culture. Turning his hanok to a profitable guesthouse is one of the best decisions he ever made, he said. He never really expected that quitting his office job would land him a profitable business that he can also enjoy.
© 2020 Korea Portal, All rights reserved. Do not reproduce without permission.