Lee Sun Gyun Reveals Song Ji Hyo's Most Appealing Charms
by
YuGee
/ Oct 18, 2016 05:39 AM EDT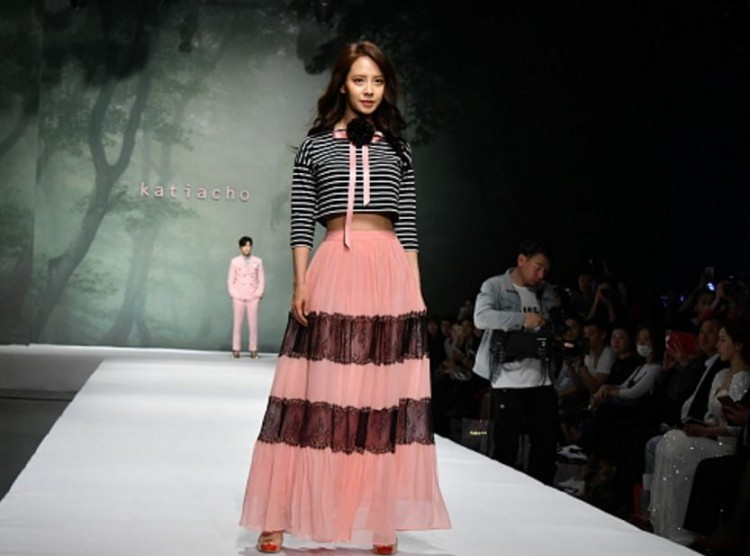 Lee Sun Gyun, the lead actor of the upcoming JTBC drama entitled "This Week, My Wife is Cheating," praised his co-star and leading lady Song Ji Hyo.
Allkpop released a translated account of what Lee said about Song. Lee Sun Gyun plays the role of Song Ji Hyo's husband in the said drama. He said, "I think I see the charms of Song Ji Hyo that many people are in love with. She has a great personality, and in reality, she is way more beautiful and she is very pretty when she smiles. I fell in love with her from the beginning."
He continued, "We depended on each other and enjoyed filming, but from now on, there will be scenes where we struggle and hate on each other, so thinking about that already has me in pain."
Song Ji Hyo then responded with compliments toward her co-star and stated, "There's a lot of laughter when I am with Lee Sun Gyun sunbaenim. He also gives a lot of advice and is very considerate, so I am able to act comfortably."
In a separate interview, Song Ji Hyo gave her opinion regarding cheating lovers. The actress said in an interview with Cosmopolitan, "I do not think I would be able to let go of a person who I had been with for a long time just because of one mistake." She also shared what she does during her days of. "It is very simple. I just stay home," the actress said.
"This Week, My Wife is Cheating," tells a story of a happily married producer Do Hyun Woo (Lee Sun Gyun) who discovers that his wife (Song Ji Hyo) is cheating on him. Do saw a hotel reservation text message on her wife's phone, and thinks of ways to protect his marriage. However, he is clueless on what he should do, therefore using the Internet to ask strangers for help and advice.
© 2022 Korea Portal, All rights reserved. Do not reproduce without permission.