FNC Entertainment Introduces New Boy Group 'SF9'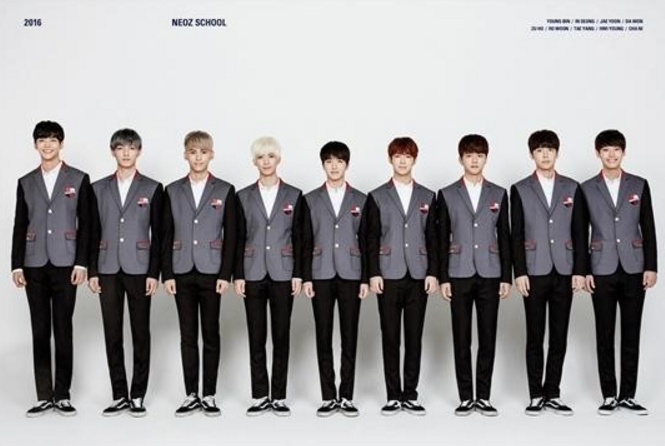 FNC Entertainment is already preparing for the debut of their new boy group named "SF9".
Netizens are already anticipating the debut of the first male dance group from FNC Entertainment called SF9 which stands for Sensation Feeling 9. The group is the first trainees to debut after years of training from the Neoz School, which is the company's training school. A total of 13 trainees in the school but only 9 of them will debut in the group.
The members of SF9 namely: Youngbin, Inseong, Dawon, Jaeyoon, Rowon, Taeyang, Hwiyoung, Zuho, and Chani will be in the dance group. The group members were first introduced in the world through the FNC Entertainment's interactive drama "Click Your Heart" where the trainees played the mini-series "choose-your-own-adventure" together with AOA member Mina. They also appeared at Mnet's survival reality show called "d.o.b." and at Naver's graduation show called "Spectacle Fantasy 9".
On September 27, the group already held a fan meeting with a title "Surprised Festival 9" where in 99 lucky fans met the boys before their debut. During the said fan meeting, the boys wore the school uniforms that they wore during their training at Neoz School. They also started releasing the teaser videos and concept photos of SF9 in order to promote their upcoming debut.
Even before the SF9's debut, they already established a stable fan base in Korea and even in Japan because the group has already did project and promotions in different shows in Korea and Japan to establish their group and to gain fans.
Furthermore, SF9 or Sensational Feeling 9 will be debuting on October 5, 12 p.m. KST at the Yes24 Live Hall in Kwangjang-dong. They will also release their debut single entitled "Feeling Sensation" together with their music video.
FNC Entertainment has already released some of the teaser pictures and debut schedule of SF9 through their official Twitter account. Moreover, the company is hoping that the group's debut will be a success and they are wishing that the fans and netizens will give their support to the upcoming debut of SF9.
THE SCHEDULE OF SF9 DEBUT
© 2023 Korea Portal, All rights reserved. Do not reproduce without permission.