SHINEE's Taemin Dating Japanese Actor Haruma Miura Mix-Up Clarified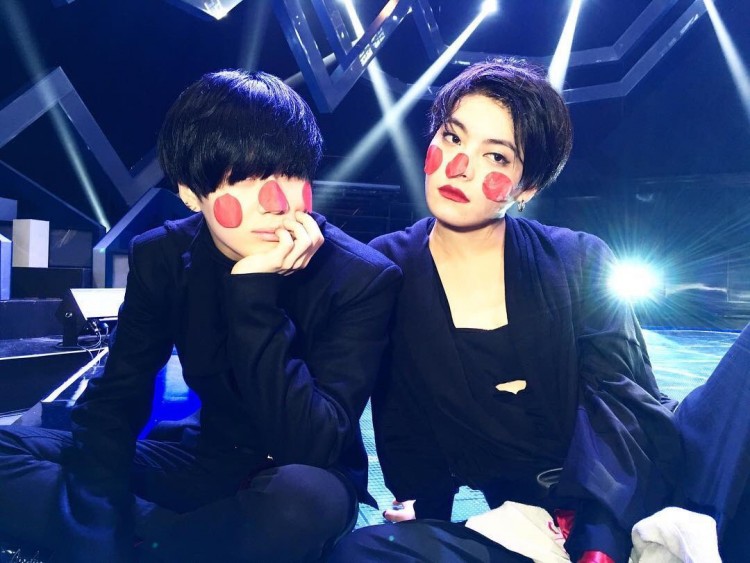 Reports surfaced on the Internet suggesting a romantic relationship between SHINEE's member Taemin and Japanese actor Haruma Miura.
The mix-up started when Sina, a Chinese media outlet released a report about Miura's girlfriend carrying a photo of Taemin instead of dancer Sugawara Koharu, All Kpop reported.
Upon the release of the incorrect detail, some netizens were amused that the Kpop idol was really dating the "Attack on Titans" lead star.
Taemin and Koharu were partners in an MNet Hit The Stage dance performance. The two graced the stage with the Korean version of "Goodbye," a Japanese hit. The pleasing partnership of the two caused fans to ship Taemin-Koharu. Koharu praised Taemin saying "SHINee are known for their dance, but Taemin... when I first met Taemin and danced with him for the first time, I thought "Ah, he's a dancer killer."
Miura recently confirmed his relationship with international choreographer and dancer, Sugawara. The couple was spotted near a luxury residential area in Tokyo earlier this September. The 26 year old actor guested in Koharu's radio program last August. He also recommended to watch a promotional video of Daichi Miura titled "Unlock" which featured Koharu.
According to Arama Japan, Miura was really impressed with Koharu's dancing skills that he initiated to communicate with her. In February, Haruma attended her performance where he was reportedly inspired and encouraged to do well in his play titled "Kinky Boots."
The 24 year old choreographer is famous worldwide with her dance workshops. She has danced on stage with big names like Rihanna, Namie Amuro, EXILE and SMAO. She also choreographed dance moves of Girls' Generation, 2NE1, Crystal Kay and Kumi Koda. Apart from her dancing stints, she is also a model by profession.
Taemin has also shared his music with Japanese fans with his music "Sayonara Hitori" and solo promotions last February for "Press Your Number."
© 2023 Korea Portal, All rights reserved. Do not reproduce without permission.