New Movie 'Asura: The City of Madness' Brings A Strong Opening In South Korea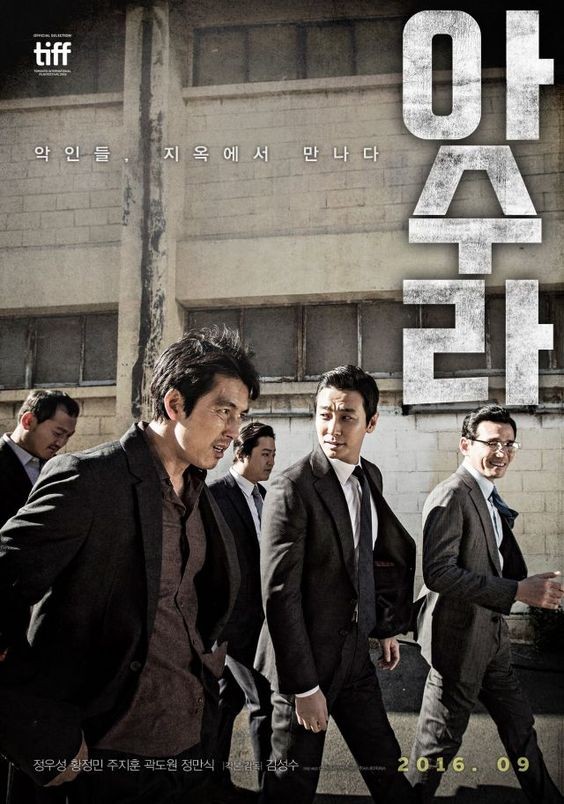 "Asura: The City of Madness" had a strong opening on its first day of screening under the record of R-rated films, garnering about 480,000 viewers.

According to the data from Korean Film Council (KOFIC), the crime, action, and drama film sold a total of 476,527 tickets on Wednesday, September 28th, which its opening day in South Korea.
KOFIC is an organization that is self-administered under the Ministry of Culture, Sports and Tourism in South Korea. It aims to promote Korean films local and international and to support the production needs of Korean movies in terms of research, training, education, and funding.
Meanwhile, the previous record 360,280 viewers was set by the Korean movie "Hwayi: A Monster Boy" which was released on Oct. 9, 2013, a national holiday in South Korea. However, the performance of the movie Asura is great because it hit the silver screen during a normal weekday.
The film "Asura: The City of Madness" is directed by Kim Sung-soo and produced by Sanai Pictures. The lead actors in the movie are Jung Woo-Sung, Kwak Do-Won and Hwang Jung-Min, who are known actors in South Korea. It is the fourth film where director Kim and actor Jung have worked together. The previous movies where the two have worked together are "Beat", "City of the Rising Sun", and "Musa the Warrior".
The film is about the story of a cop, a corrupt mayor and a prosecutor who all do bad things for their own sake. The setting of the movie is in a fictional city called Annam, which is struggling with high rate of crimes and other irregularities. The movie is set in the fictional city of Annam that is struggling to deal with crime and other irregularities.
Furthermore, the film started filming on September 22, 2015 and finished on January 25, 2016.
© 2021 Korea Portal, All rights reserved. Do not reproduce without permission.