EXO's Chanyeol Proves His Singing Talent Through An Instagram Video!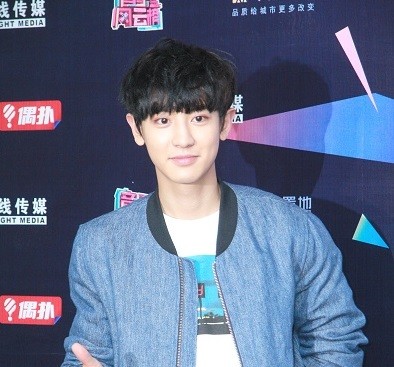 EXO's Chanyeol proved that he can also sing aside from his rapping skills through an Instagram video he posted recently.
Chanyeol has sung a lovely rendition of "One More Time, One More Chance" which is a soundtrack from the Japanese animated film entitled "5 Centimeters Per Second."
Park Chanyeol is the main rapper of the South Korean boy group EXO. He was the last member to be formally introduced to the public as the group debuted in 2012. Aside from his rapping skills, Chanyeol also explores the world of acting through his roles in movies and dramas. In 2015, he played a role in the movie Salut d'Amour and he also played the lead role in the drama "EXO Next Door." He was also the male lead in the Chinese movie "So I Married an Anti-fan" which garnered millions of viewers in China.
Chanyeol posted a one-minute video on his Instagram account playing his own version of the song "One More Time, One More Chance". Many fans are now requesting Chanyeol to let them hear the full version of his singing. Moreover, Chanyeol did not show his face during the said video because he wants his fans and listeners to focus on his singing voice and acoustic talents as he played the live track that he personally recorded for his fans.
The original song was sung by the Japanese singer Masayoshi Yamazaki. The song gained popularity in 2007 through the Japanese animated film. Chanyeol was able to convey the emotions of the ballad song even he sung it in Japanese. Many fans were amazed by his astonishing deep voice as he sang the song beautifully.
The rapper had previously revealed his singing abilities through a collaboration with Nayeon, who is the lead vocalist of TWICE, during the KBS Music Bank as they make a cover song for Baekhyun and Suzy's duet single entitled "Dream".
Furthermore, Chanyeol also upload another video in his official Instagram account. The video shows a sneak peek at the studio. Chanyeol stayed until 3am in the morning at the studio when he decided to go home.
Chanyeol was announced to be starring in a new upcoming MBC drama entitled "Missing 9" and he will also do a collaboration song with the Far East Movement which will be released in October this year.
CLICK HERE TO WATCH CHANYEOL'S INSTAGRAM VIDEOS!
© 2023 Korea Portal, All rights reserved. Do not reproduce without permission.