Jung Hyung Don Returns on 'Weekly Idol', Leaves a Message for Heechul and Hani
by
YuGee
/ Sep 22, 2016 11:47 AM EDT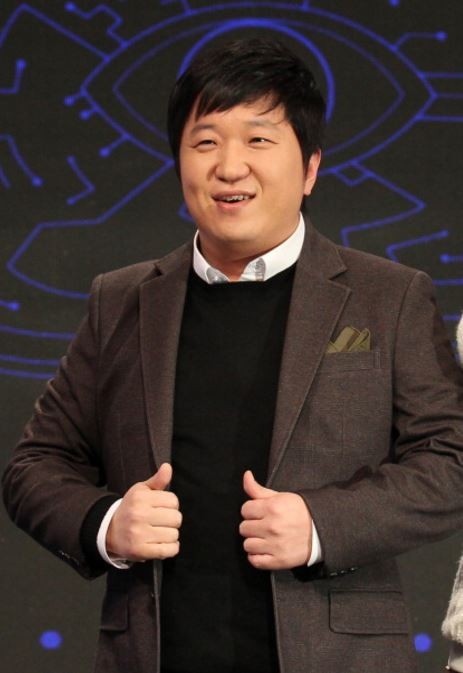 "Weekly Idol" has officially welcomed back Jung Hyung Don, or MC Donnie, to the set of the show on September 21.
Jung Hyung Don has returned to his main MC position together with Defconn for the latest recording of the show with A Pink as guests, a report from allkpop stated.
Despite having been gone for nearly one year, the artist looked comfortable and at home on the set of the program. A Pink also purportedly congratulated MC Donnie for his return. The female group also created a comfortable ambiance to the set and has great chemistry with the two MCs of the show.
The episode of "Weekly Idol" with A Pink will air on October 6.
Meanwhile, before his official return to the show, Jung Hyung Don also shared his thoughts about his comeback with TV Report.
Regarding his TV comeback, Jung stated, "It feels unreal. I still wonder if I am really going in for a recording. I think I will just end up being foolish, but I will need to do well." Afterward, he mentioned the reason why he selected "Weekly Idol" over the other programs that he once a part of and explained, "I think it is because it is a program that I can take good care of. It is also less overwhelming mentally."
The TV host also discussed his present health condition saying, "It is not a disease that can be treated with a surgery so the definition of recovery is unclear. I am not sure how to talk about a mental illness, and to be honest, it can happen again. Overall, I decided to return because I think I can control myself now. I am also taking less medicine."
Jung Hyung Don also left a message for Super Junior's Heechul and EXID's Hani who took part in the program as temporary MCs. He quipped, "I did not watch you guys because I was jealous. I did not watch but do not be upset. It was my spot in the first place, anyway. You guys can come back when my illness returns so just wait for it to kick back."
© 2023 Korea Portal, All rights reserved. Do not reproduce without permission.