What Makes 2PM's Taecyeon Proud of TWICE's Mina?
by
YuGee
/ Sep 18, 2016 09:00 PM EDT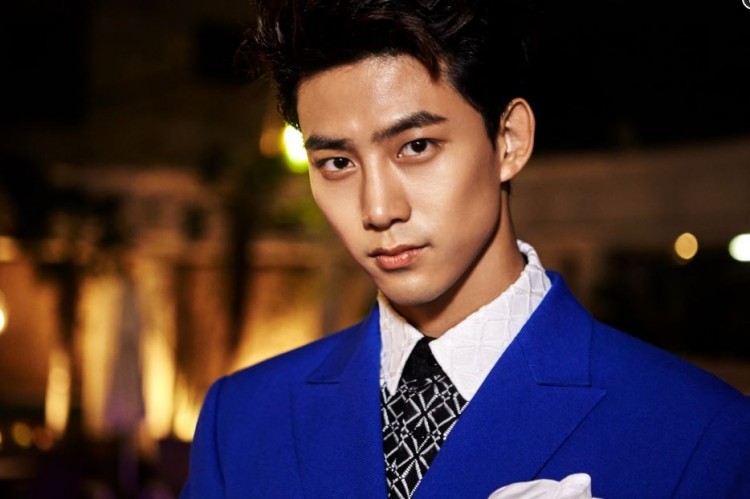 It seems like the JYP family bond is strong as 2PM's Taecyeon showed his support and mentioned that he is proud of TWICE's Mina's performance during the rhythmic gymnastics event in the recently-concluded Idol Star Athletics Championship (ISAC).
For the first time in the history of the ISAC, rhythmic gymnastics was included as one of the sports events and TWICE's Mina was one of the participants. She competed against other female idols such as Cosmic Girls' Cheng Xiao, Lovelyz' Yein, Heo Young Ji, AOA's Chanmi, and FIESTAR's Cao Lu.
Mina performed a hoop routine to "Swan Lake." The singer showed poise and gracefully performed her routine but she dropped her hoop several times and was penalized for her final score. At the end of her performance, she scored a total of 9.8 points for her routine and had a 0.6 points penalty.
She was seen tearing up after her performance and during the interview, she said that during her rehearsals before the competition, she did not commit any mistakes and that she has been practicing for one month. She also mentioned that she knew that her TWICE co-members were hoping for a great performance since she did ballet when she was younger. Other TWICE members were also shown crying as they know how hard Mina practiced as a preparation for the ISAC rhythmic gymnastics event.
Fellow JYP artist and 2PM member Taecyeon showed his appreciation for the efforts of the young female idol and tweeted a clip of Mina's performance. Along with the video, the singer-actor also said, "They must be so busy with promotions and lacking any rest. It is incredibly impressive how she prepared something like this even when she is not able to get any sleep."
The Idol Star Athletics Championship was broadcasted on September 15 as a special program during the Chuseok holiday in South Korea.
© 2023 Korea Portal, All rights reserved. Do not reproduce without permission.