Find Out Which K-Pop Idols Won in the Idol Star Athletics Championship
by
YuGee
/ Sep 19, 2016 06:24 AM EDT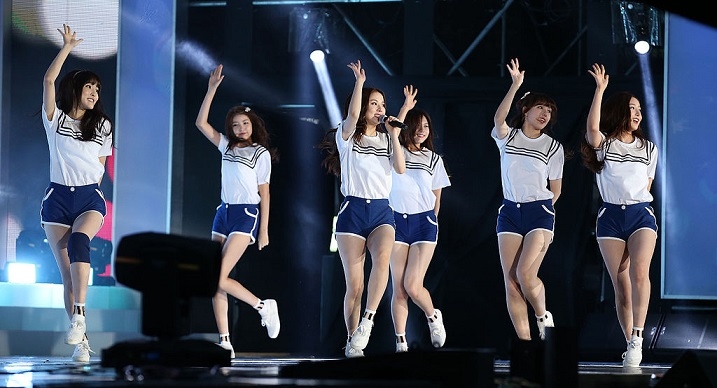 This year's Idol Star Athletics Championship (ISAC) was broadcasted as a Chuseok special on September 15. Jun Hyun Moo, Girl's Day's Hyeri, and Lee Soo Geun were the main MCs for the said event.
Some of the participating groups for this year include BTS, GOT7, TWICE, APink, G-FRIEND, MONSTA X, EXID, VIXX, B.A.P., BTOB, B1A4, AOA, Lovelyz, Oh My Girl, Block B, MAMAMOO, ASTRO, MADTOWN, Cosmic Girls, Heo Young Ji, and more. SM Entertainment artists were not in attendance due to their recent trip to Hawaii for the company's 20th anniversary.
The sports which the idols participated in included a modified version of soccer known as futsal, rhythmic gymnastics, archery, and track and field. The event was full of record-breaking performances from some of the idols.
Koreaboo reported that Shownu and Minhyuk of MONSTA X won the gold in the male archery division. They clinched the gold against GOT7 members by shooting 10 points three times in a row, setting a record in the division and an amazing feat for the group's first ISAC participation.
Rhythmic gymnastics was included for the first time and Cosmic Girls' Cheng Xiao took the gold medal by scoring 13 points for the event. Some idols who competed in this division include FIESTAR's Cao Lu and TWICE's Mina.
The game in futsal was a close match between Kim Dongjoon's Real Mak-dribble team and Baro's Goldae-sliga team. In the end, Real Mak-dribble team won the gold with a score of 6:5.
In the male track and field category, SNUPER's Woosung came in first and set the record at 7.32 seconds while G-FRIEND's Yuju set the record for the female track and field category.
Oh My Girl's YooA and Binnie won their first gold medal in ISAC during the 400m relay race.
EXID was a back-to-back ISAC champion in the female archery division. The group was able to defend their first place in the same category and event last year. They were up against G-FRIEND in the final round.
BTS also won the gold for the male relay races for three consecutive times.
In the end, Team B, which was composed of BTS, EXID, and SNUPER, was hailed the overall ISAC champions.
© 2023 Korea Portal, All rights reserved. Do not reproduce without permission.