YG Rookie Girl Group BLACKPINK Achieved International Recognition from Rolling Stone
by
YuGee
/ Sep 16, 2016 06:43 AM EDT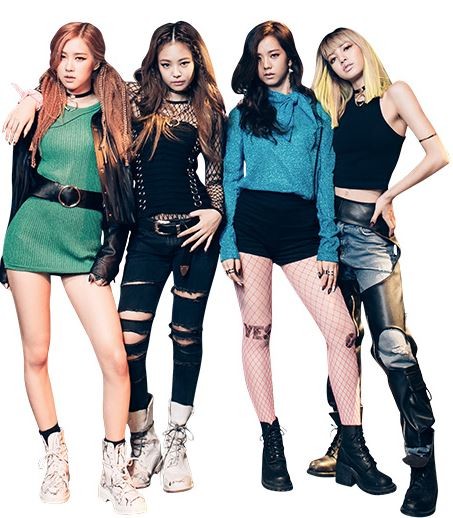 There's no stopping YG Entertainment's rookie girl group BLACKPINK!
After dominating the Korean music charts and becoming the fastest rookie idol group to win in music shows, the female group composed of Jisoo, Rose, Lisa, and Jennie, was recently recognized by "Rolling Stone" magazine as one of the "10 New Artist You Need to Know: September 2016"
Allkpop reported that the magazine gave a short introduction on BLACKPINK and described the music of the group as a mishmash of bubble gum pop and hip-hop. The magazine also labeled BLACKPINK's style as the "perfect marriage of K-Pop and A-town trap."
The magazine wrote, "K-trap" may not be an actual genre but BLACKPINK, YG Entertainment's new girl group, are on the verge of breaking with a unique fusion of bubblegum pop and hard-hitting hip-hop. Each member of the group underwent a rigorous training process anywhere from four to six years before the group debuted this summer. The group had been teased over the years before finally releasing the two-song "Square One" EP."
"Rolling Stone" further wrote, "Singing and rapping in both English and Korean, the bilingual group each grew up on as much of a fusion of genres as their music displays, with each member citing everyone from Lianne La Havas to Nicki Minaj and Ariana Grande as influences."
The members also shared with "Rolling Stone" their thoughts on various aspects regarding their much-awaited debut. Jisoo said, "I couldn't believe it. It was such a long awaited debut that it was hard to tell if it was all a dream or not. However, once we did debut I also felt a sort of emptiness in my heart thinking that I've reached my goals. But now I have even bigger dreams to fill that emptiness. We've accomplished the first step by debuting, but I also like to achieve other bigger goals soon."
Jennie said of their eclectic backgrounds, "I feel like we are well-prepared for any music style and dancing. We have a strong color as a group, which we will reveal through our music."
A representative of YG Entertainment said that the group's comeback is scheduled next month. The representative told Star News, "BLACKPINK has already filmed a new MV which has yet to be revealed, and during the September 15 and 16 Chuseok holiday, they will be filming one more MV. BLACKPINK will come back with these two new MVs in October. The group's October comeback will include two songs at the minimum or possibly more."
Congratulations, BLACKPINK!
© 2023 Korea Portal, All rights reserved. Do not reproduce without permission.