Surgeons Operate Robot Inside The Eye to Repair Sight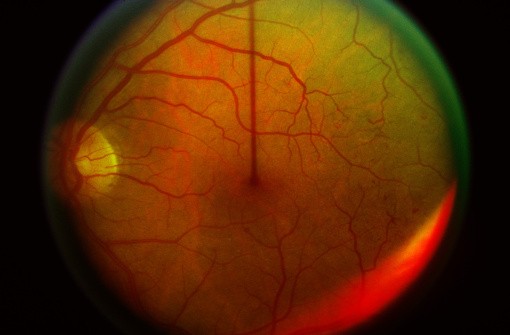 Oxford's surgeons performed a world's first robotic operation inside the eye to restore sight.
A group of surgeons from John Radcliffe Hospital utilized a joystick-controlled robot and placed it inside an eye to dispatch a membrane with a dimension of one hundredth of a millimetre.
The operation was performed on a 70 year old patient Bill Beaver. The Oxford curate told that the experience was like a fairytale. Beaver added that he is "just fortunate" to be the first one to receive the treatment.
A membrane growing at the back of the patient's right eye was discovered in July. His central vision was damaged due to the hole in the retina created by the membrane's pressure. He described that his vision prior to the surgical operation was limited to the periphery.
The surgical team has high hopes that the procedure will help in exploring possible ways to conduct complex eye surgeries.
Surgical team leader Professor Robert MacLaren said "operating at the back of the eyes needs great precision, and the challenge has been to get a robot system to do that through a tiny hole in the wall of the eyes without causing damage as it moves around."
A Dutch company from the Eindhoven University of Technology developed the Preceyes surgical with shrunk down parts that make it small enough for eyes operations.
This robot is operated through a touch-screen to maneuver a thin needle into the organ of sight. The surgeon uses a microscope to monitor the movement, BBC reported.
Beaver said that he was delighted to be part of the world's first project as it helped him to regain his sight.
The trial for this project currently has 12 participants subjected to operations. Experts believe that with the success of the project, the retinal gene therapy may push through which will serve as treatment for blindness, The Guardian reported.
© 2020 Korea Portal, All rights reserved. Do not reproduce without permission.