Report Shows K-Pop, Hallyu Wave Made Impressive Growth Overseas
by
YuGee
/ Sep 09, 2016 07:29 AM EDT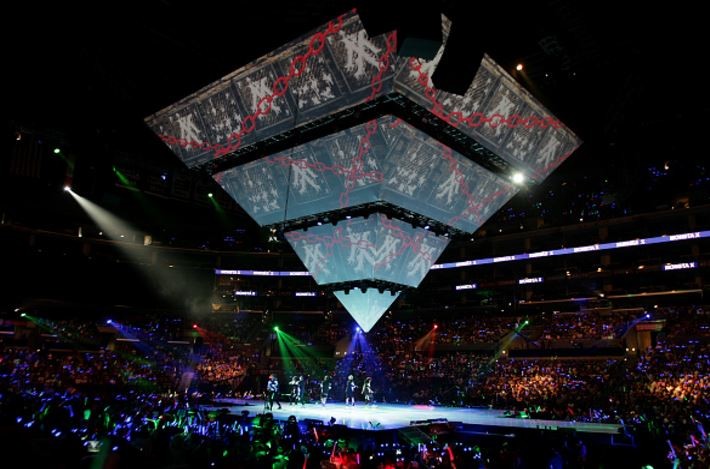 According to a state-run media research institution Korea Press Foundation (KPF), a new study shows that the South Korean pop culture has increased in size and market from Asia to the North American continent.
An article from Yonhap News Agency stated that the study cited its analysis of 24, 208 news articles about Korean pop culture that were published in South Korea from January 2001 to June 2016. It also showed that the Korean wave, also known as Hallyu which refers to the global following of K-Pop culture, has attained increasing popularity in the United States beginning in the late 2000s.
To date, the three mainstream threads of the current K-Pop culture industry include K-Pop music, Korean television series or dramas, and Korean movies.
Based on the KPF report, K-Pop music initially became popular in East Asian countries such as China and Japan and lasted until the mid-2000s. K-Pop idols and other solo singers such as H.O.T., Shinhwa, TVXQ, and Boa, who have large local fan bases molded the start of the Hallyu wave. This is when the biggest entertainment in South Korea, SM Entertainment, played an important role in sending K-Pop stars with global potential and appeal overseas.
In 2009, other popular entertainment agencies such as YG Entertainment and JYP Entertainment followed suit in sending K-Pop music to the international entertainment industry. Some of the biggest and hottest names in the K-Pop scene such as JYP Entertainment's Wonder Girls and beastly boy group 2PM, and YG's BIGBANG and former YG artist Gummy who later transferred to C-JeS Entertainment.
The report stated, "Fast-growing information technology, such as digitalized music, smart devices, video-sharing platforms, and social media, has sped up the global spread of K-Pop culture."
Japan turned out to be the largest and most significant overseas market for K-Pop (music) while China is the most influential market when it comes to the overall Hallyu culture market that includes K-pop music, Korean television series, and Korean movies.
From 2005-2006, Korean dramas dominated the K-Pop culture sector, but the interest of the public shifted to K-Pop music as the most popular category of the Hallyu wave starting 2011 to 2013.
The KPF report concluded by stating, "Singer Psy's 'Gangnam Style' brought K-Pop (and its global presence) to a number of open discussions in 2012 and 2013. However, recent K-Pop culture needs new stars to drive the next chapter of global Hallyu."
© 2023 Korea Portal, All rights reserved. Do not reproduce without permission.