Microsoft Gets Support from Amazon, Apple, Google and Fox News Against US Gag Orders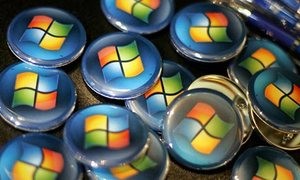 Microsoft has gained supporters in its fight to halt the United States Gag orders.
The technology company has filed a lawsuit versus the federal government due to the demands of the latter to release customer's digital records under secrecy ordered by the court. This action won the company support from large institutions including Amazon, Apple, Google, Washington Post, Delta Air Lines, U.S Chamber of Commerce, American Civil Liberties Union, BP America and Fox News.
Reuters added that five former members of the Federal Bureau of Investigation (FBI) and officials from the justice department have written their statements to aid Microsoft.
A total of 2,576 demands were made by several law enforcement agencies asking the company to access confidential data and electronic mails for a period of 18 months, Chief Legal Officer of Microsoft Brad Smith stated.
Over two thirds of the demands or 1,752 have no end date which means that the company is not allowed to tell customers that the government has obtained their data. Microsoft affirms that this is against the Fourth Amendment which entails the "people's right not to be subjected to unreasonable searches and seizures of their property," ARS Technica reported.
Meanwhile Apple received approximately 590 gag orders with indefinite duration this year. Around 700 federal search warrants for user data in Yahoo are were also issued.
Mozilla also released their blog statement with regards to the issue. The company stated that "the government often issues indefinite orders that prevent companies from notifying users even years later, long after everyone would agree the gag order is no longer needed... these actions needlessly sacrifice transparency without justification. That's foolish and acceptable." The Chief Legal Officer of the web browser Denelle Dixon-Thayer guaranteed that the company will fight gag orders as they value transparency.
Microsoft is one of the many firms expressing the need for surveillance reforms in order to keep the public trust in technology and businesses.
© 2023 Korea Portal, All rights reserved. Do not reproduce without permission.