BIGBANG's G-Dragon and Tae Yang Model For 'Dazed Korea'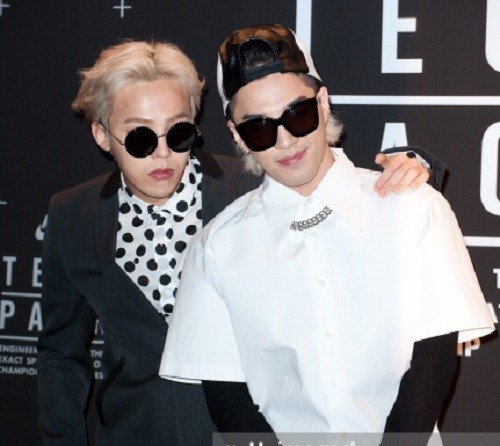 BIGBANG's G-Dragon and Tae Yang modeled for Dazed Korea and recently uploaded photos of their latest photoshoot in their Instagram accounts.
G-Dragon's photoshoot concept is casual with the theme of dark colors and different shops and restaurants in the background. In contrast, Tae Yang's photoshoot concept is composed of more vibrant colors and the other photos used some contrasting black and white palette.
Kwon Ji-yong in real life is popularly known by his stage name G-Dragon. He is a South Korean rapper, record producer, singer-songwriter, and fashion icon. He is a trainee for 6 years under the record label YG Entertainment. G-Dragon debuted as a member of BIGBANG, a South Korean pop- group.
Dong Young-bae in real life is known by his stage name Taeyang is a South Korean singer-songwriter. Taeyang is also a trainee for 6 years under YG Entertainment. In 2006, he made his debut as a member of the South Korean boy band BIGBANG
BIGBANG is a South Korean boy band formed by YG Entertainment in 2006. It consists of 6 members namely G-Dragon, T.O.P, Taeyang, Daesung, and Seungri. BIGBANG is a hip- hop group and they gained popularity not only in South Korea but around the world. Their first self-titled Korean album garnered 48,000 copies.
According to recent news, BIGBANG cancelled their fan meeting in Taiwan because there are complaints from parents of young fans stating that the fan meeting of BIGBANG would become the cause of their children skipping classes.
Furthermore, BIGBANG has recently launched a successful concert in South Korea with the support of their local and foreign fans. The group was very grateful for the tremendous support of their fans and promised to give their best in every performances that they do.
Click here to view Photoshoot photos of G-Dragon and Tae Yang in Dazed Korea
© 2023 Korea Portal, All rights reserved. Do not reproduce without permission.