Young Actress Kim So Hyun Thanks Fans and Co-Stars as 'Hey Ghost, Let's Fight!' Ends
by
YuGee
/ Aug 31, 2016 05:55 AM EDT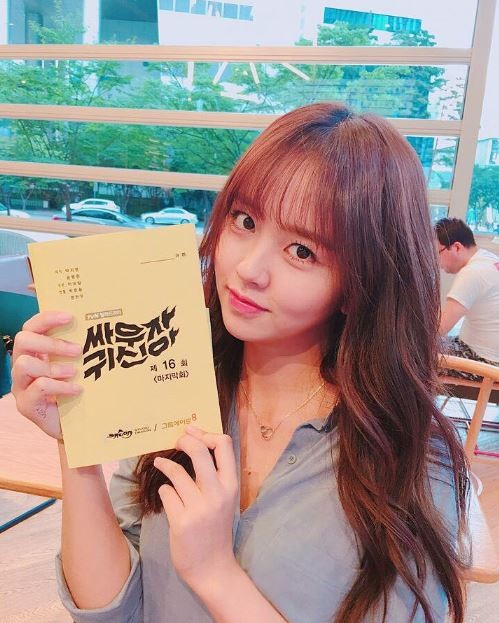 Young actress Kim So Hyun thanked her fans, co-stars, and the viewers of her hit tvN drama "Hey Ghost, Let's Fight" on Twitter and also shared her thoughts as the drama aired its last episode on August 30.
Allkpop reported that the 17-year old actress posted the message saying, "Hey Ghost! Let's Fight!! It's over now. Thank you to all of the viewers and fans who gave us so much love. I hope that the fun environment on set would be delivered even just a little through the screen, and a lot of people did seem to share in the happiness, which made me proud and gave me energy!
"Thank you, director Park Jun Hwa, writer Lee Dae Il, Taecyeon oppa, David oppa, Ki Young oppa, Yool oppa, and Sang Ho sunbaenim! Plus all of the other actors and sunbaenims, thank you so much and I love you. To me, 'Hey Ghost, Let's Fight' is very, very special.
"The bracelet couple has gone now. I am sad, but I think I will be able to go to sleep happily. Everyone, sweet dreams. I will go to bed believing that Hyun Ji and Bong Pal will get along well and make memories as happy as the ones they made while Hyun Ji was a ghost. Everyone, good night!"
Meanwhile, Kim's leading man on the drama, 2PM member Taecyeon, also took the time to thank the avid viewers of the drama series through his label JYP Entertainment.
The idol said, "This summer was super hot, but I was happy to be able to bring viewers a bit of coolness through 'Hey Ghost, Let's Fight!' I am also happy that I met such a great staff and great actors on set. I am thankful that I was able to show a better side of me in acting, and I hope that you will continue to have high expectations for me."
'Hey Ghost, Let's Fight!' is a Korean drama remake of the webtoon of the same title, and was serialized on Naver from 2007 to 2010.
© 2023 Korea Portal, All rights reserved. Do not reproduce without permission.