Are 'Doctors' Co-Stars Yoon Kyun Sang and Lee Sung Kyung Dating?
by
YuGee
/ Aug 31, 2016 06:04 AM EDT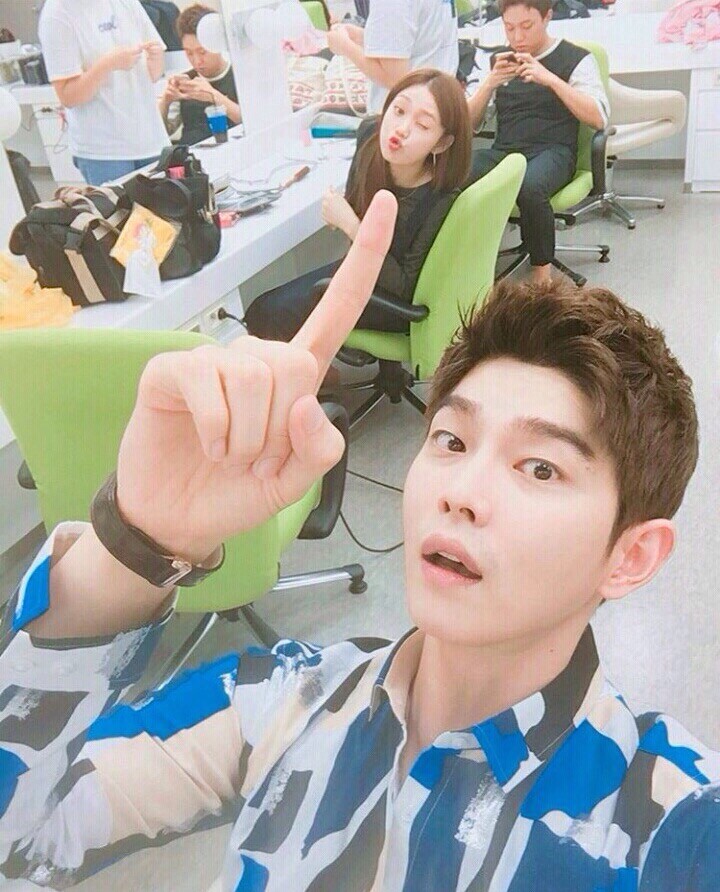 Actor Yoon Kyun Sang who recently starred in the hit SBS TV series "Doctors" is caught up in a dating issue with his co-star and YG Entertainment artist Lee Sung Kyung.
According to an article from allkpop, the actor denied that they are dating and mentioned that he is close with the model-actress because of their drama series in an interview on Monday. The actor said, "I heard the rumors recently. But those rumors came about because Lee Sung Kyung and I are so close, so they do not bother me that much. Lee Sung Kyung is so bright and mischievous, it's to the point her nickname is 'Beagle.' I likewise play around and receive her jokes, and seeing as how we also act together, I think talk like that is going around. On top of that, our chemistry in the drama was good."
Yoon continued to give compliments to Lee saying, "She is an actress who is alive and doesn't doll herself up. The emotions that came out in the script, Lee Sung Kyung was able to bring about in real life to draw out the image of Jin Seo Woo. We talked a lot about the scenes, and she had a lot of thoughts and concerns. I often thought she's a good actress. Unlike her normal beagle-like image, she had many thoughts and concerns about the production. She is true before the camera. When it comes to her works and characters, she puts a lot of contemplation into it before practicing.
In the medical series drama that was top billed by Park Shin Hye and Kim Rae Won, Yoon played the role of Yoon Do, a neurosurgeon who has a crush on Hye Jung (Park) and took for granted the feelings of Seo Woo (Lee) for him. The drama ended with high viewer ratings.
Yoon is also a good friend to actor Lee Jong Suk and confessed that he is a big fan of the latter's drama, "W." According to him, he often nags his friend to spill the future storyline of the series. The actor previously starred in other hit drama series such as "Faith," "Pinocchio," and "Six Flying Dragons."
© 2023 Korea Portal, All rights reserved. Do not reproduce without permission.