Tesla Motors' Model 3 Expected to Boost the Electric Vehicles Demand in South Korea
by
YuGee
/ Aug 30, 2016 06:43 AM EDT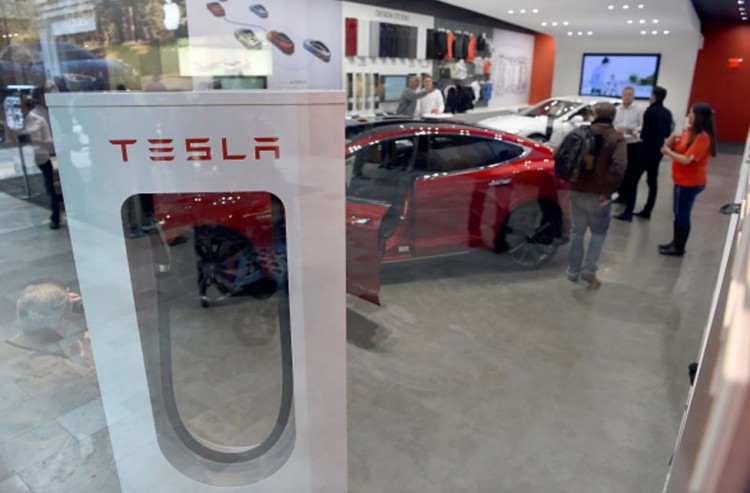 A motoring expert said on Monday that the entry of Tesla Motors Inc.'s cheaper electric vehicle model in the South Korean market is anticipated to boost the local demand for electric vehicles in the country, especially due to the strong interest of consumers in the envisioned model.
Tesla is slated to unveil the Model 3 in the later part of 2017. Model 3 is reportedly capable of traveling more than 340 kilometers before the need to recharge and is figured to cost US$35,000.00, almost half the price of its main and luxury Model S.
Yonhap News reported that Model 3 has over 300,000 preorders worldwide due to its popularity among motorists.
Based on a report on the domestic EV market, a researcher at the Korea Institute for Industrial Economics and Trade Lee Hang Ku said that the Model 3 is expected to start a domestic competition for electric cars and consumer interest.
Lee said, "The launch of the Model 3 in South Korea is expected to contribute significantly to a boost of domestic demand for Evs. It will also intensify competition among EV makers and pique consumer interest."
The company is planning to introduce its first South Korean dealership in a new shopping mall in Seoul later this year in an attempt to sell its globally known Evs to the local customers in South Korea.
Hyundai Motor Co., the country's top automaker, has also introduced its electric car, the Ioniq Electric. The said model is capable of traveling up to 191 kilometers on a single charge, which is considered as better than the 100 km range of the other EVs available in the South Korean market.
However, Lee also mentioned that Tesla could experience some hurdles in its efforts to penetrate the local market such as on-time delivery of parts and poorly related infrastructure in South Korea.
He further added, "In South Korea, an average 17.1 electric cars must use a single recharging station, while two EVs rely on one charging station."
Lee also urged the government to take more efforts to enhance the competitiveness of the South Korean EV industry and auto parts sector, claiming that domestic EVs are more than two years behind Tesla models.
"The government should set up a control tower charged with nurturing the future automotive industry by providing comprehensive and systematic support. Efforts should also be made to promote intercorporate cooperation, to encourage startups and lay the foundation for developing related smaller firms and to expand support for increased investment in conversion technologies."
© 2021 Korea Portal, All rights reserved. Do not reproduce without permission.