President Park Visits Creative Economy Festival in Seoul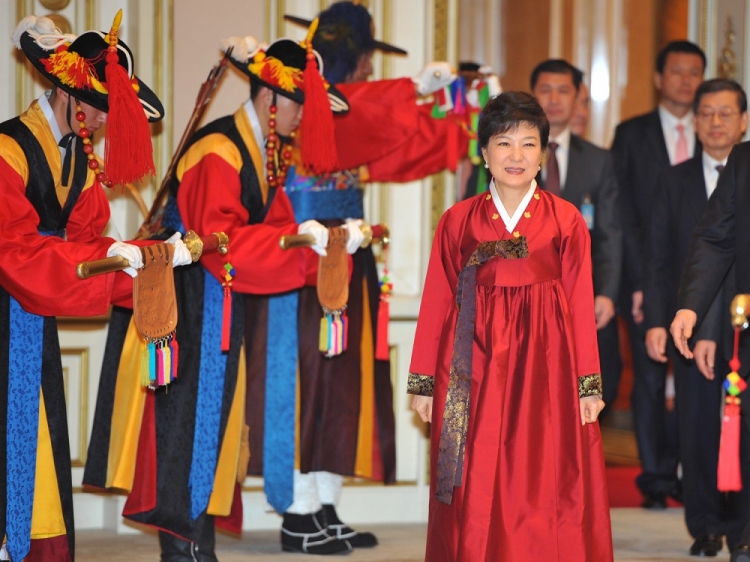 President Park Geun-hye of South Korea visited the creative economy festival in Seoul that showcase the outcomes of her economy drive and urging the public and business sectors cooperation in creating jobs and high momentum for the country's economic growth.
A total of 1,900 people attended the festival including the chiefs of the 17 regional creative economy innovation centers, jobseekers, aspiring entrepreneurs and top government officials, such as the ministers of education, finance, labor and culture. The festival is named as the "Creative Economy Innovation Center Festival".
The festival features a variety of events, including cultural performances and various exhibitions showcasing the outcome of the President Park's creative economy initiative and it is held at Hanyang University in Seoul.
The term "creative economy" refers to President Park's trademark which is about the boosting and enhancing the economy through creating new business opportunities, jobs, and industries with the help of information and communication technology, culture, and other areas related.
Currently, there are 17 creative economy innovation centers across the nation. The president's initiative has been supported by the creative economy innovation centers that resulted to the expansion of a pivotal platform in the Park administration for the advancement of the much-trumpeted economic agenda.
© 2021 Korea Portal, All rights reserved. Do not reproduce without permission.