Rio Olympics 2016 Ends With A Spectacular Closing Ceremony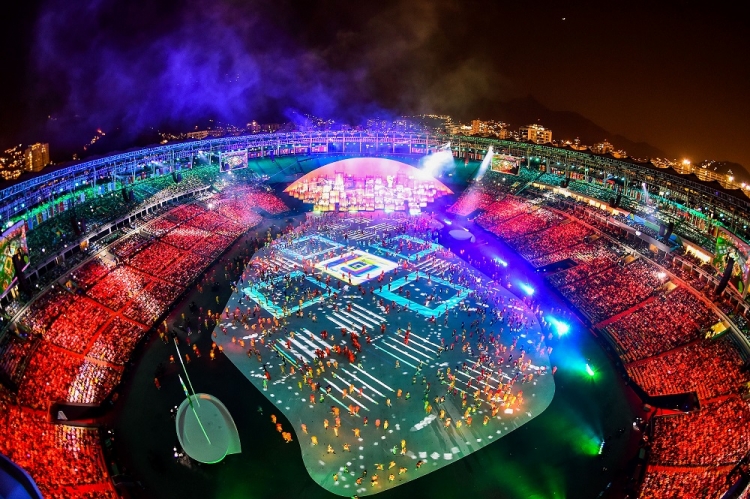 The Rio Olympics 2016 has officially ended with a spectacular, colorful, and carnival-themed closing ceremony as the official handover of the Olympic flag to the 2020 Olympic host, Tokyo.
After a long journey of the athletes who fight for their country's pride and glory, the Olympics has ended giving them life lessons, precious memories, and the colorful and memorable closing ceremony that made everyone amazed.
The closing ceremony was held in Maracana and it lasted for almost three hours. The program is consists of celebrating Brazil arts and the highlights of the ceremony is the showcase of Tokyo's impressive and colorful carnival parade.
Japan is the next country to host the Summer Olympics. The closing ceremony included a Tokyo 2020 handover presentation. Japan showed a video in which prime minister, Shinzo Abe catches a red ball symbolizing the Japan's flag. Abe's job is to get the ball from Tokyo to the handover in Rio, but he's running late. So, naturally, he transforms into Nintendo's Mario-from the Super Mario video game series and darts into a pipe with some assistance from manga character Doraemon, and drills his way through the planet to Rio. On this evidence, Tokyo 2020 will be slick, futuristic, and completely bananas.
The carnival began towards the end of the show. There's a legendary Brazillian love of a party, of noise, of color and of jiggling your bottom around a lot in outrageous get-ups began to shine through. All of the athletes are out of their chairs, dancing and enjoying this amazing fireworks show. It was all spectacular and mind-blowing memories for everyone who witnessed the closing ceremony. It is more of a feeling of entering a world of fairy tale.
"These were a marvellous Olympics, in a marvellous city. Over the last 16 days a united Brazil inspired the world, in difficult times for all of us, with its irresistible joy for life," said by the International Olympic Committee chief, Thomas Bach.
The last act of the closing ceremony is a tribute to honor the musicality of the Brazilian people. The Olympic flame was extinguished and ends it with confetti and fireworks show.
© 2023 Korea Portal, All rights reserved. Do not reproduce without permission.