China Censors Korean Singer Hwang Chi Yeul on TV
by
YuGee
/ Aug 19, 2016 06:30 AM EDT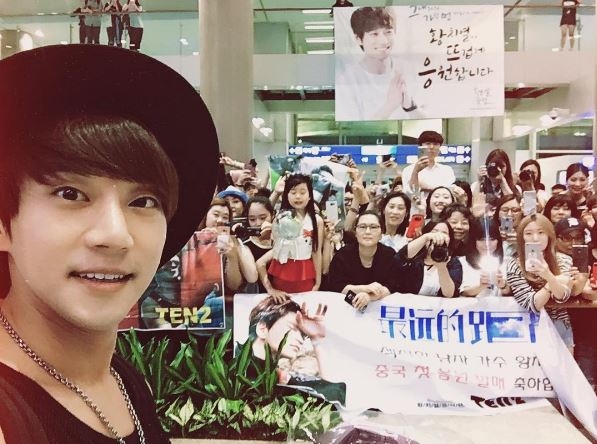 The scenes of Korean singer Hwang Chi Yeul were apparently censored on a Chinese TV show, a move that others take us a reprisal for South Korea's decision to deploy the Terminal High Altitude Defense (THAAD) system.
After announcing the said decision of the South Korean government, China has been outspoken in its opposition to the action, citing military consequences for the country. Also, Chinese companies have been postponing events or promotions of Korean celebrities, however, Hwang's is the first known case of Korean celebrities being edited out on a TV show.
On a report from Korea JoongAng Daily, the singer was invited by Chinese producers to guest on the 10th episode of "Tiaozhanzhe Lianmeng" or "Challengers Union" on Zhejiang TV with Chinese talents. He became popular in China after placing third on the Chinese version of "I Am a Singer" season four.
In line with the show's format of giving out missions to TV personalities, Hwang was designated to perform as a chef in the episode and find cooking ingredients from Shanghai markets. However, when the episode was aired on Saturday, the singer's back or his face covered by subtitles or blurred out can only be seen. Hwang's name was also edited out from the credits at the end of the show.
According to an article from China's portal website Sina, "The show appears almost completely cut. According to some insiders from the TV show, [producers and others involved] cut some scenes involving Hwang." the article also reported that other Chinese show appearances of Hwang like "Happy Camp" were edited out when the episode was uploaded online.
In an online post, a fan of Hwang commented, "[Hwang's disappearance from the show] proves that the rumored 'South Korea ban' after the THAAD decision is true. If they wanted to cut him out of the show, they should have just done that. I don't know why they would pixelate his face, it's even more degrading."
On the other hand, other Chinese netizens approved of the show's editing saying, "It's a good thing that they cut out the Korean celebrities."
Since South Korea's announcement of deploying the THAAD system on July 8, some events and shows of K-Pop and K-Drama stars have been canceled, although China does not officially admit it.
© 2022 Korea Portal, All rights reserved. Do not reproduce without permission.