Lee Min Ho and Jun Ji Hyun's Upcoming Drama Lists New Characters
by
YuGee
/ Aug 18, 2016 05:51 AM EDT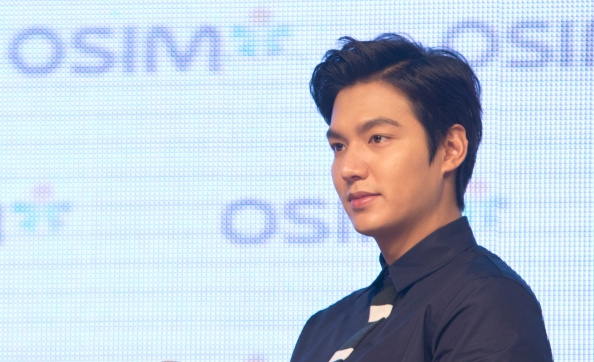 The hype is up for the upcoming drama entitled "The Legend of the Blue Sea" which stars top Hallyu actors Lee Min Ho and Jun Ji Hyun. Aside from the main characters that will be played by Lee and Jun, other actors who will play important roles in the drama were announced.
Lee Ji Hoon is tapped to play the role of Lee Min Ho's Heo Joon Jae, Heo Chi Yun. His character is described as a cold-hearted man and a hardworking son who stayed by his father's aid after Joon Jae left home. He recently starred in Mirror of the Witch as King Seonjo.
Shin Hye Sun from Oh My Ghostess and Five Kids is set to play Joon Jae's university hoobae who works as a researcher at Korea Advanced Institute of Science and Technology (KAIST). Her character is pretty, smart, lucid, and has a soft heart for powerless and weak people and animals.
The Handmaiden actress Moon So-Ri will play the role of Ahn Jin Joo. Her character is simply described as a "rich wife of Daechi-dong," a rich neighborhood in the Gangnam district. This is Moon's first drama project in three years after starring in "Haneuljae's Murder" in 2013.
Actress Na Young Hee is also included in the cast, making the drama her fifth project with Writer Park Ji Eun and her second drama with Jun Ji Hyun. She played Jun's mother in the hit drama 'My Love From Another Star.'
The latest addition to this star-studded drama is Shin Won Ho of the K-Pop group Cross Gene. He will play the role of a genius hacker who is also full of charisma named Tae Oh. Allkpop reported that the production company in charge of the drama stated, "We are certain that rookie actor Shin Won Ho who possesses both good looks and guts will add a positive energy to 'The Legend of the Blue Sea.'" Shin also starred in the drama "Big" in 2012.
The drama is written by Park Ji Eun (My Love From Another Star) and directed by Jin Hyuk (City Hunter, The Master's Sun). It is a Wednesday-Thursday weekly drama and is scheduled to go on air in November on SBS.
© 2019 Korea Portal, All rights reserved. Do not reproduce without permission.