EXO is Back On The Track with The MV Release of 'Lotto'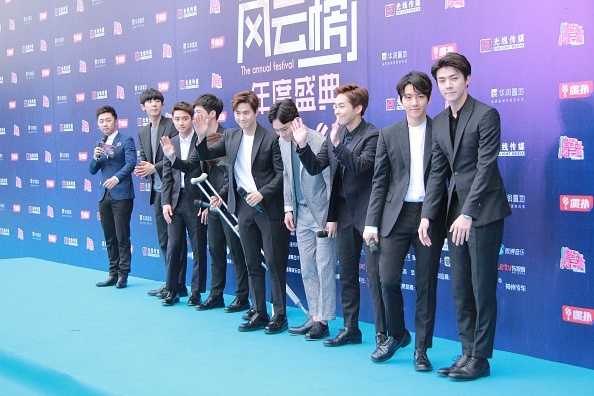 EXO is back with a new sound and new look in the release of the Music Video of Lotto.
The Korean boy group dropped their music video for their latest track "Lotto" on August 18.
The music video of "Lotto" entails an interesting storyline, captivating visuals, and heart-pounding looks of the EXO members. As mentioned by the group before, the songs on their new album contains hip-hop inspired songs with a very catchy and addictive beat and melody. This shows that EXO is trying new music genres and they are not afraid to experiments new ideas for their songs.
EXO's repacked album also contains two additional new songs as well as "Monster" remix version. While the other track entitled "She's Dreaming", was written by the EXO member Chen.
On August 19, EXO will start promoting their new album and their first comeback stage on KBS 2TV's "Music Bank". They are going to perform an edited version of "Lotto" after the misconception of their album name "lotto" referring to a brand name during the broadcast of MBC and KBS. They will perform the original song on SBS.
However, EXO member Kai, will not participate in the broadcast promotions due to his recent injury during the "EXO PLANET #3 - EXO'rDIUM" concerts. Many fans are worried to Kai so they expressed their support for the EXO member by posting status on their social media accounts with the hashtag "#GetWellSoonKai".
"In order to focus on treatment of Kai's ankle, Kai will unfortunately not be taking part in broadcast promotions. He did participate in the album recording and music video filming," said by a source from SM Entertainment.
Moreover, EXO fans around the world are showing their support by sharing the MV release of Lotto. They are also anticipating the success of EXO for their comeback stage and for the new MV release.
Click on this link to watch EXO's 'Lotto' Music Video: https://www.youtube.com/watch?v=tbe3pe2BtwA
© 2022 Korea Portal, All rights reserved. Do not reproduce without permission.