South Korean Women Archers Win 8-Peat in Rio 2016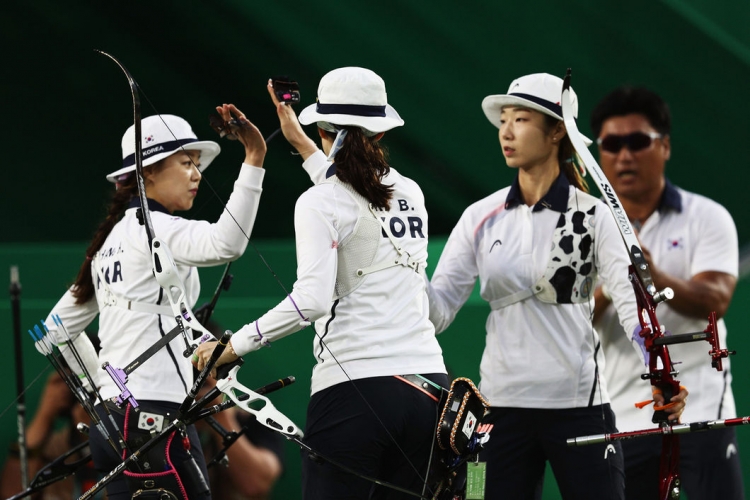 An 8-Peat victory of South Korea brings a remarkable domination of the Korean Women Archers team in the Rio 2016 Olympics.
The trio of Ki Bobae, Choi Misun and Chang Hyejin were in unflappable form, shooting brilliantly to ease to a 5-1 victory over Russia in the final and send their fans in the terraces into raptures. The trio had a good teamwork, focus, and concentration during the competition.
According to the interview with Ki, she said that the secret to her sustained success is "When it's time for me to sleep, I always think about archery. That is why I can stay on top." The announcement of their victory was delayed for a moment. But when it was confirmed, their coach Yang Changhoon together with her team-mates hugged each other and shared their joy and victory to everyone.
Throughout the years, South Korea maintains their no. 1 ranking in the Team competition of Archery in the Olympics. In 1988, South Korea won their first gold medal in the women team division of Archery which is held in Seoul.
In the consecutive years of the Olympics, the Korean women archers won the gold medal since 1988 up to present in the Rio 2016 Olympics.
© 2023 Korea Portal, All rights reserved. Do not reproduce without permission.