'Descendants Of The Sun' Star Song Joong Ki Discusses His Time In The South Korean Army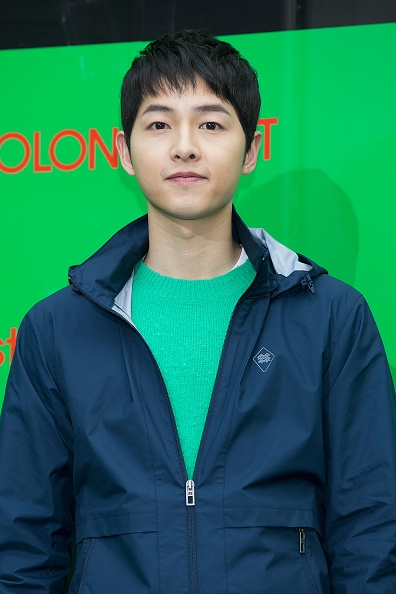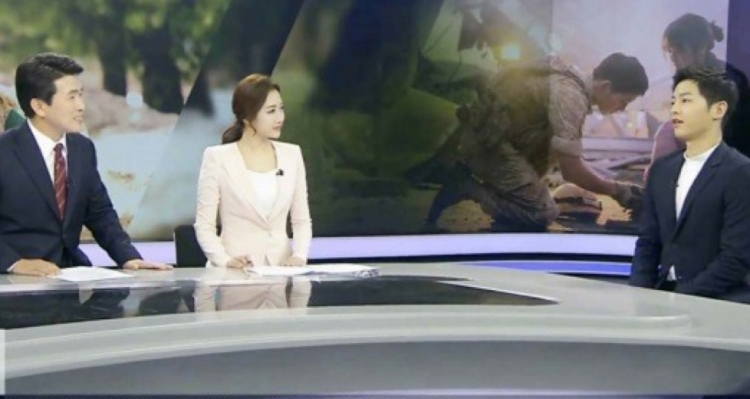 Song Joong Ki had some real life experience to draw from in his performance as Special Forces captain Yoo Shi Jin in the hit K- drama "Descendants of the Sun."
In an interview Wednesday on the Korean Broadcasting System with the channel 9 evening news, Song described his two years of mandatory service in the South Korean army, which he completed shortly before shooting started for "Descendants of the Sun" last June.
According to the 30-year-old actor, who it was announced Friday would be the new face of South Korea's Ministry of Culture, Sports and Tourism in a new series of commercials, entering the military at a more mature age than most of his fellow soldiers, gave him a refreshing perspective on life.
"When I was in the army, I had the opportunity to spend a lot of time with many other soldiers," Song said.
"Even though most of them were much younger than me, I learned a lot from them. What I learned there influenced me quite positively, both as an actor and a human being."
All eligible males between the ages of 18 and 35 currently must enroll for between 21 and 24 months of army service in South Korea (the length of mandatory enrollment changes by several months depending on which branch of the military that they serve in) in a practice known as conscription.
According to director Lee Eun Bok, Song was initially quite far off physically from how the show's creators had envisioned the character of Yoo Shi Jin, but his recent in the army and his overwhelming positivity towards the material helped to win them over.
"He had just been discharged from his compulsory military service, he was handsome and he loved the script," Lee said.
In July of 2013, a month before he entered began his enlistment, Song published a letter to fans announcing he would be reporting for duty.
"I send my wholehearted thanks to all the people who have supported and loved me and I'm apologetic that I cannot thank you all individually," he said. "I'll complete my services for the next two years and return well. After I come back, I'll greet you all with great projects, so until then, stay healthy."
© 2020 Korea Portal, All rights reserved. Do not reproduce without permission.