South Korea's 1st Outbreak Of Zika Virus Brought Back From Brazil By 43-Year-Old Gwangyang Man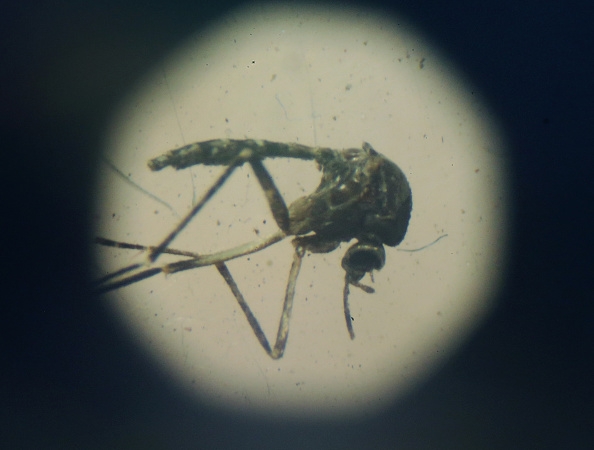 A 43-year-old man from the city of Gwangyang in South Jeolla Province has brought South Korea's first case of the Zika virus back from a three-week trip to Brazil.
The man is currently receiving treatment in the South Korean city of Gwangju, according to a BBC report on Tuesday.
According to the Centers for Disease Control and Prevention (CDC) the Zika patient was in Brazil between Feb. 17 and March 9, returning to Gwangyang on March 11, after a brief layover in Germany. On March 16, he reportedly went to a local medical clinic after running a fever. Despite telling his doctors he had recently been in Brazil, they allowed the man to go home, according to the Korea JoongAng Daily.
Despite local medical procedure requiring that government health officials be notified immediately, it wasn't until the patient returned to the facility on Monday, this time with a rash and muscle cramps, that the clinic alerted the Gwangyang Public Health Center.
Test results for Zika virus came back positive on Monday.
"The patient was bitten by a mosquito during the business trip and did not have any suspicious symptoms when he returned," CDC Director Jung Ki Suk said Tuesday.
"He is the first case of a Zika patient in Korea, and we are monitoring him clinically," Jang said.
Transmitted by Aedes mosquitos, Zika symptoms include fever, skin rashes, muscle and joint pain, conjunctivitis, malaise or headaches. These symptoms normally last up to a week.
The long-term effects have been linked to birth defects, as explained by a World Health Organization report from Friday.
"During large outbreaks in French Polynesia and Brazil in 2013 and 2015 respectively, national health authorities reported potential neurological and auto-immune complications of Zika virus disease," the report read.
"Recently in Brazil, local health authorities have observed an increase in Guillain-Barré syndrome, which coincided with Zika virus infections in the general public, as well as an increase in babies born with microcephaly in northeast Brazil."
© 2023 Korea Portal, All rights reserved. Do not reproduce without permission.