Google's AlphaGo A.I. Software Beats South Korean Go Champion Lee Se Dol In 3-Hour Match [VIDEO]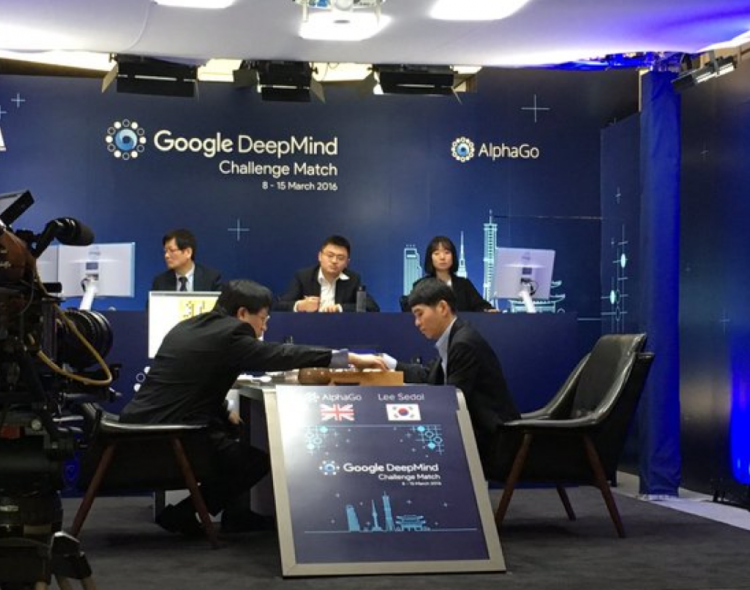 Chess masters, meet your new robot overlord.
In a three-hour match, Google's AlphaGo artificial intelligence software handed South Korean go champion Lee Se Dol a stunning defeat at the Four Seasons Hotel in Seoul on Wednesday.
"I was so surprised because I did not think that I could lose," the 33-year-old Lee told the Korea Times.
"In terms of the match, I think my mistakes in the early stages led to defeat in the end. I did not imagine that AlphaGo would play such a perfect game."
Chess-playing computers have been beating the game's grandmasters since Russian former world champion Garry Kasparov lost to IBM's groundbreaking Deep Blue program in 1997. Though according to the commentator for the Lee match, , AlphaGo has something distinctly more human to its moves than he's seen before.
"AlphaGo did not play like a machine, although it excluded the emotions of a human professional go player," Kim said. "AlphaGo remained coolheaded even after some obvious mistakes that many top professionals said were critical."
The match is the first of five that will take place between Lee and AlphaGo as part of Google's DeepMind Challenge. A $1 million prize is up for grabs.
And though many in the go champion's position may feel diminished by the computer taking the first match, Le claims he's just getting warmed up.
"I really enjoyed the game and do not regret accepting the challenge," he said. "I have won several world championships and will not be shaken after defeat in the first game."
Watch the video of the first match between Google's AlphaGo artificial intelligence software and South Korean go champion Lee Se Dol:

© 2023 Korea Portal, All rights reserved. Do not reproduce without permission.