South Korean Music Duo Akdong Release New Single 'Ga-Na-Da Together' In Celebration Of 569th Hangeul Day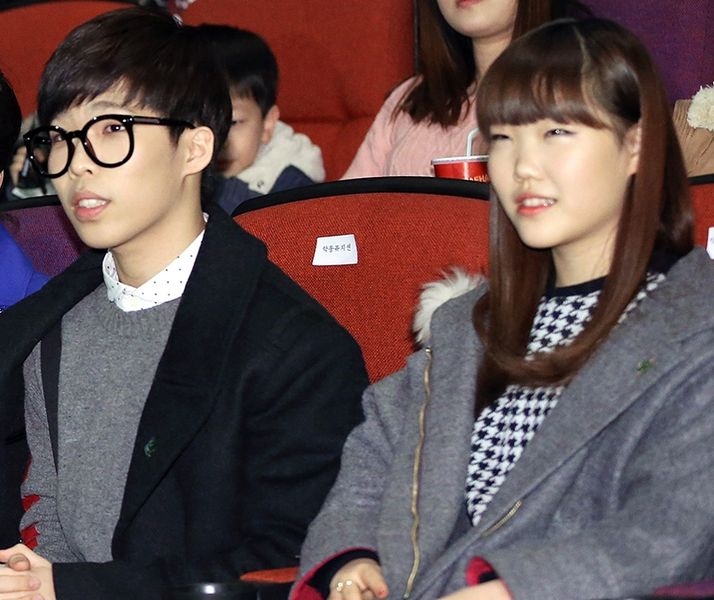 Lee Chanhyuk and Lee Suhyun are best known as the South Korean music duo Akdong under YG Entertainment.
The music duo made its debut under the agency in 2014 with its first album entitled "Play" after they won on the second season of "K-pop Star," a reality television competition show.
The album features 11 songs written and produced by Chanhyuk, including three title tracks with three music videos.
The Chosunilbo reported on Friday that Chanhyuk and Suhyun released its new single on Thursday to celebrate the 569th anniversary of Hangeul or the native Korean alphabet that was invented by King Sejong.
Its new single called "Ga-na-da Together," written by Chanhyuk, is reportedly akin to an "ABC song."
YG Entertainment collaborates with Woori Card for the duo's new single, Soompi noted on Thursday. The website also adds that the new single is entirely in Korean language.
"The project started from questioning why there is no Korean alphabet song sung by children," says Lee Eung Joon of Woori Card. "We hope it will lead people to appreciate Hangeul more in everyday life."
Reports reveal that the South Korean music duo also released a song entirely in Korean language last year for the celebration of Hangeul Day, entitled, "Time and Fallen Leaves." The song stayed on the number one spot for two consecutive days after it was released.
Visit Korea's website notes that October 9 is a special day for Koreans since the native Korean alphabet was invented on October 9, 1443 and "was disseminated with a thorough explanation of logic behind each stroke of its characters."
Hangeul was first published in 1446 which reportedly "contributed substantially to reducing illiteracy in Korea."
Before Hangeul, Korea's alphabet was called Hunminjeongeum, which means "the proper guiding alphabet of the people." It consists of 28 letters, while Hangeul consists 24 letters.
Koreaboo noted on Wednesday that "[Hangeul] Day celebrates the beauty and meaning of the Korean alphabet and its proper use."
Here's the video of Akdong's "Ga-na-da Together."
© 2023 Korea Portal, All rights reserved. Do not reproduce without permission.