Korean Actor Rain Says His Role In Drama Series 'Please Come Back, Mister' Will Help The 'Have-Nots Of Society'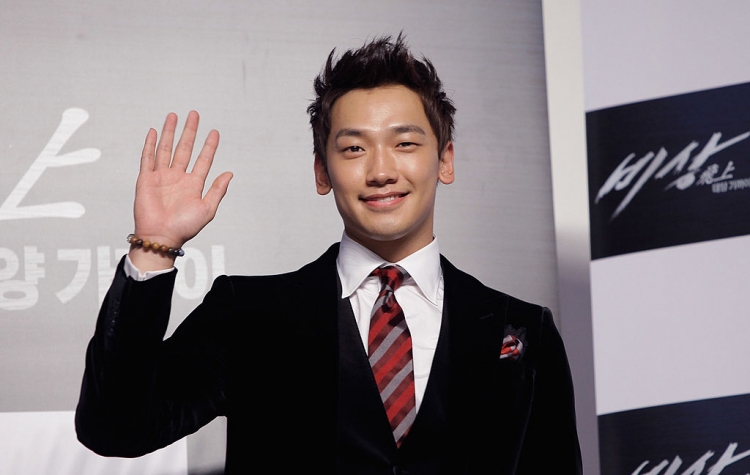 Korean singer-actor Rain, who plays the role of Lee Hae Jun in "Please Come Back, Mister," said the drama series will tackle about the "have-nots of society," Yonhap News Agency reported.
The drama centers on the life of Lee, a good-looking store manager and the reincarnation of Kim Young Soo, owner of the said store. The store owner reportedly died from overworking at his department store.
"Kim, who used to have no power, experiences privilege when he's reborn as Lee," Rain said at a press conference. "It may look like he's abusing power, but I hope you understand he's actually trying to help the have-nots of society."
The 33-year-old actor revealed that he had to practice his pronunciation before the filming of the drama series started.
"From proofreading the pronunciation to practicing the vocalization, I practiced for two months prior to the start of the project," the actor admitted, via Soompi.
In order to improve, Rain believes that the whole process of filming for the upcoming drama would be of a great help to actors.
"Even the differences of opinion I had with the director helped things go smoothly," he said. "The director's unwavering belief in the participating actors brought us all to this point. I think, between the emotional performances by the actors and the great writing, everything [about this drama] will all help us as actors going forward."
Meanwhile, Lee Min Jung, who plays the role of Kim Young Soo's wife, said she can relate with the story of the drama series.
"I was touched by the families' story maybe because I recently gave birth," the actress said. "I hope lots of people laugh and cry from watching this drama."
"Please Come Back, Mister" will air every Wednesdays and Thursdays on SBS starting on February 24. The drama series is based from the Japanese novel "Tsubakiyama Kacho no Nanokakan" written by Jiro Asada.
Rain is joined by actors Kim In Kwon, Kim Soo Ro, Oh Yeon Seo, Lee Min Jung, Lee Ha Nui, Choi Won Young and Yoon Park for the upcoming drama series.
© 2019 Korea Portal, All rights reserved. Do not reproduce without permission.