'Gran Turismo Sport' Release Date To Be Revealed This Year? Beta Version Confirmed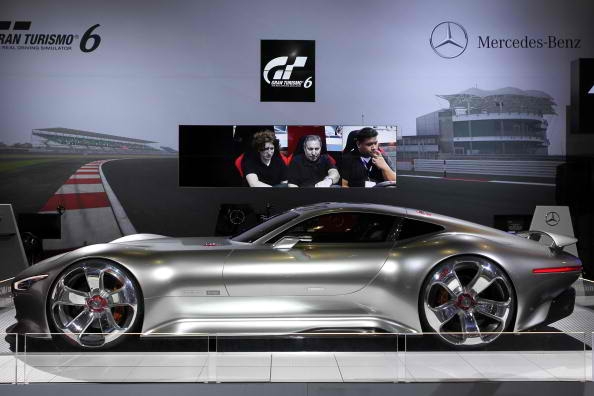 Racing fans are looking forward to "Gran Turismo Sport's" launch as developers have yet to announce an exact release date for the main series' next installment, "Gran Turismo 7."
Polyphony Digital's long-running franchise is arguably the PlayStation's most popular racing title.
Fans of the game were disappointed that "Gran Turismo Sport" was announced instead of the seventh installment.
However, sources claim that releasing the stand-alone title may be a good idea so developers can take their time to polish "Gran Turismo 7" since the last installment didn't live up to the hype.
So when exactly is "Gran Turismo Sport's" release date?
Like the elusive seventh installment, the upcoming game has no exact release date yet, but it is believed to drop on the PS4 sometime soon as other racing titles are also launching this year.
According to Gazette Review, "Assetto Corsa" will challenge Polyphony Digital's latest offering when it drops on PS4 in April.
The PC racing sim game has been used by car manufacturers in the past and racing fans have high expectations for its release on the console.
Polyphony Digital, however, is taking the competition seriously. PlayStation Blog states that "Gran Turismo Sport" will feature two online championships that will run simultaneously.
A Nations Cup, where players can represent the countries they are from, and a Manufacturers Cup where players drive on behalf of their car company of choice.
"Gran Turismo Sport" is believed to be the prologue to "Gran Turismo 7," although Sony Entertainment Europe CEO Jim Ryan says that it's something completely different.
"The old days, when the games were offline, the experience was defined by what's on the disc," Ryan said in a statement published by PlayStation LifeStyle. "You had a distinction between a Prologue and a full GT, it was very stark. When the game becomes more of an online connected experience, that distinction blurs. This will be much more than a Prologue type experience."
Stay tuned for more on "Gran Turismo Sport's" release date as information becomes available.
© 2021 Korea Portal, All rights reserved. Do not reproduce without permission.