'Pirates of the Caribbean 5' Spoilers, Cast: Captain Salazar Overshadows Johnny Depp's Captain Jack Sparrow?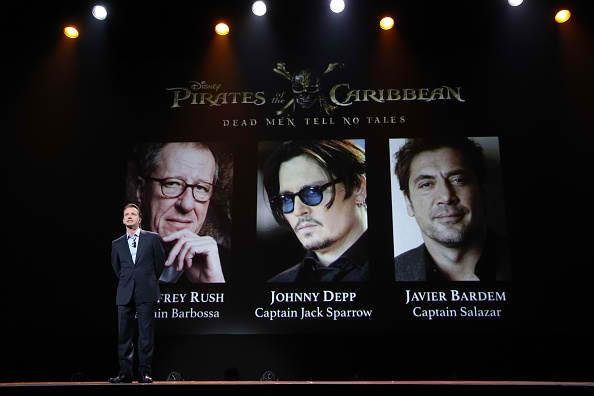 "Pirates of the Caribbean 5" will definitely be a movie to watch out for, because based on new reports, Johnny Depp's Captain Jack Sparrow will be taking a back seat as a new lead character emerges.
Movie News Guide wrote that instead of the quirky and funny pirate captain, "Dead Men Tell No Tales" will be about Captain Salazar. He will be played by Penelope Cruz's Spanish husband Javier Bardem. The actor is well-known for his roles in "Skyfall," "No Country for Old Men," and "Eat, Pray, Love."
Captain Salazar is actually the new villain of the series. It was reported that he will appear as a ghost in the fifth installment of the movie and will seek revenge against Captain Sparrow for the death of his brother.
Christian Post reported that many critics speculated "Pirates of the Caribbean 5" will have difficulties drawing in an audience as it seems the franchise has already considered all possible angles. However, with the reported soft reboot of "Dead Men Tell No Tales," these so-called worries may be unnecessary after all.
Besides the reported downplaying of Johnny Depp's character, many actors are also going to sit this film out, Inquisitr wrote. The characters that Keira Knightley and Penelope Cruz played were reportedly absent from the fifth film but it was noted that Orlando Bloom will be back to reprise his role as Will Turner.
In the absence of the leading ladies, it was reported that British film actress Kaya Scodelario will be stepping in to fill the lead female role of Carina Smyth, an astronomer who is reported to be fighting her rights to study in a big university.
"Pirates of the Caribbean 5" is reported to be released on May 26, 2017.
© 2021 Korea Portal, All rights reserved. Do not reproduce without permission.