Four Balls Of Light Mysteriously Flying In Russian Sky Said To Be Real UFO Sighting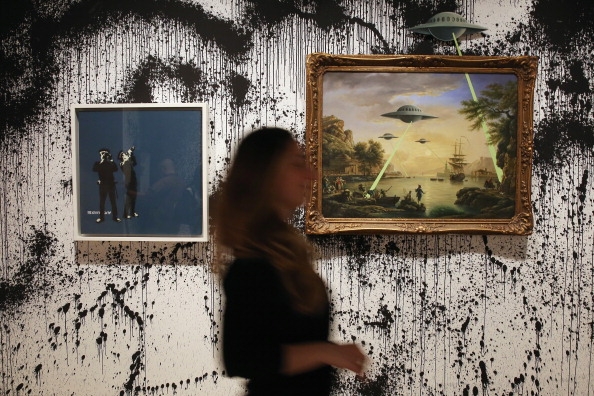 Another Unidentified Flying Object (UFO) sighting had been the talk of Russia lately.
Four mysterious rhombus-like lights were found hovering the skies of Russia's capital city, Moscow. The strange lights were captured live by a UFO enthusiast named Timur and posted the said video on Youtube.
With more than 97,000 views, speculations were everywhere that this unusual footage could be something real. Reports even say that experts should dig deeper on these recent sightings.
Morning News USA reported that though there were people who questioned that the video was just fabricated to create fuss in the Internet, Vadim Chernobrov, a Russian UFO sighting expert explained that the recent video footage is genuine.
"The lights cannot be explained as either an atmospheric or a cosmic image. The chance of it being some sort of mirage is also impossible due to the precise geometric form the objects have formed," said Chernobrov.
"Some have said they could look like Chinese lanterns but I would dismiss this possibility because of the movements and speed of the objects," he added.
Although some people raised allegations that the captured video is edited, Timur's justification about the footage led a great number of people believe that the UFO sighting is indeed true.
"I've been living in the district for two years, and have never seen anything like that before,"said Timur, reported in News.Com.Au .
"There were four balls of light. A red one to the left, two white ones in the middle and a less bright one to the right. Sometimes the one on the right would disappear and come back. All together, they made the geometric shape of a rhombus," he added.
As of now, people are still debating in Youtube if the the footage was true or not. Some say it was just fabricated and some say it was definitely authentic.
Despite of all the UFO video sightings all over the world, a lot of people still continue to question if aliens are real.
© 2020 Korea Portal, All rights reserved. Do not reproduce without permission.