Relaxation Parlors Open In South Korea For Stressed-Out Workers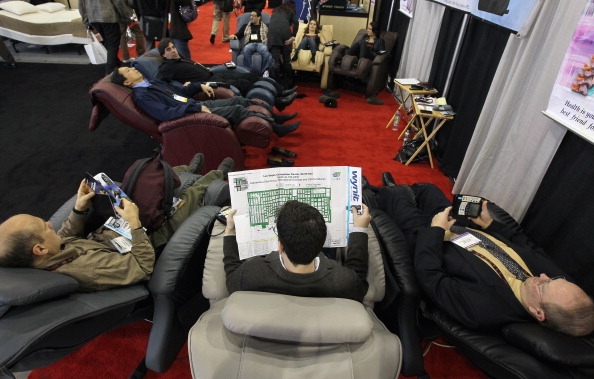 South Koreans work 2,163 hours a year on average, 393 hours more than the OECD average, according to the news outlet The Chosun Ilbo.
As it was revealed that 81.3 percent of those who participated in a Statistics Korea survey last year reported to feeling constantly tired, relaxation parlors have reportedly started opening up in cities around South Korea.
"I used to get some sleep hunched over on my desk at work or sitting on the toilet in the men's room, but here I can lie down and rest much more comfortably," stated one 29-year-old who visits a relaxation parlor regularly.
The relaxation parlors have reportedly been found popping up around Gangnam, Myeong-dong and Hongik University areas. Some of the parlors feature airline-style reclining seats while others are equipped with hammocks or massage chairs, according to BBC News.
The parlors are reportedly seen packing up around lunchtime.
Work-related stress is a huge concern in South Korea. Most of those visiting the relaxation parlors are reportedly in their 20s and 30s, which shows just how much pressure and stress are being put on a demographic that should be most active.
According to the Statistics Korea survey conducted in 2014, the ratio of fatigued people was reportedly the highest among 20- and 30- somethings in South Korea.
"The fact that young people are desperate for rest demonstrates just how much fatigue Korean society is experiencing," explained Lee Eun-hee at Inha University.
© 2023 Korea Portal, All rights reserved. Do not reproduce without permission.