South Korean Resident Jung Myung Sook Saves Over 200 Dogs From The Meat Market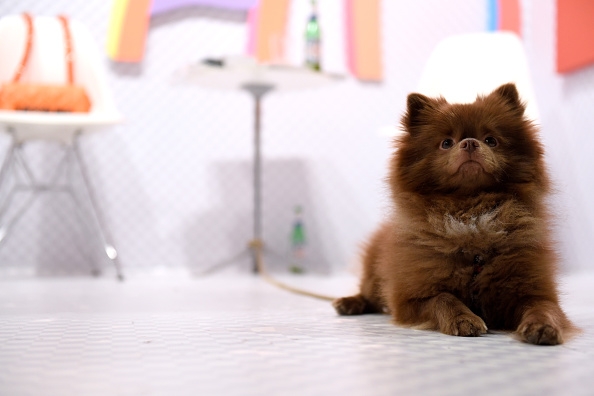 A 61-year-old South Korean woman identified as Jung Myung Sook has exhibited an act of heroism for dogs in a country that has been serving dog meat as a traditional delicacy, by rescuing and taking care of the said animals she finds along the streets since she started the mission 26 years ago, according to sources.
In South Korea, dogs have recently started to be viewed as adaptable pets and not just some culinary dish. As such, some people could still judge her acts as a bizarre behavior whenever she is picking up dogs roaming on the streets and, in other cases, buying the dogs to save them from the risk of being sold to dog meat farms or restaurants. But for dog owners, she is one great example of animal rights advocate, The Guardian wrote.
The old lady has saved an estimated 200 dogs since her quest to find each helpless one and take them back home with her.
Her vocation to take care of the lives of endangered dogs all started when she rescued a litter of puppies, which she found helpless and panting on rice paddies. From then on, she started visiting shelters and even went on to use her own money to buy the dogs that were about to be sold off to meat markets or, worse, euthanized.
Despite living under the line of poverty herself, Jung resiliently continues to rescue stray dogs wandering around for food and shelter, amidst the extreme changes of weather. These animals were reported to be susceptible to being served in plates if not adopted nor provided a home for.
"My babies aren't hungry. They can play and live freely here," observed Jung to the dogs referring them as her "babies" in an interview with The Associated Press.
Jung was speculated to have spent US $1,600 per month on food and medicines. People often commented on how she can provide to the dogs that she has rescued considering her status.
The dogs' hero is barely managing to get by doing cleaning jobs and collecting recyclable boxes, though it was also revealed that she also receives donations from strangers who wanted to partake in her mission and from family and friends who sometimes send her money.
"Some people talk about me, saying: 'Why is that beggar-like middle-aged woman smiling all the time?'" Jung stated, who is seemingly contented with her life. "But I just focus on feeding my babies. I'm happy and healthy."
The media has helped in changing the views of South Koreans especially the younger generation in reversing the tradition of eating dog meats. A dog butcher named Shin Jang Gun said that the number of merchants in the dog meat trading business has shrunk to half of what it was, as reported by The Daily Mail UK.
As man's bestfriend, many younger South Koreans seem to favor treating dogs and puppies alike as pets rather than raising them as livestock for delicacy.
© 2019 Korea Portal, All rights reserved. Do not reproduce without permission.