NASA Refutes Theory That A Meteorite Killed An Indian Man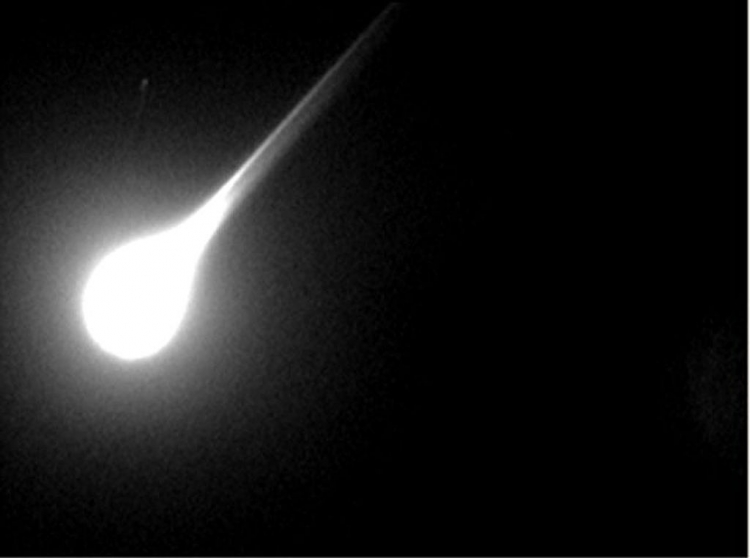 The National Aeronautics and Space Administration (NASA) disproved initial reports that a meteorite killed a bus driver in India on Saturday. Fox News noted Thursday that a meteorite reportedly struck an Indian man in Vellore, Southern India, as per the Tamil Nadu government.
Aside from the fatality, the meteorite crash reportedly injured three other individuals. Reports said that the occurrence left a crater that was five feet deep and 2 feet wide. In addition, police authorities reportedly found remains of the so-called meteorite that fell from nowhere.
"Initial assessments, based on photos posted online, are not consistent with something from space. Small meteorites do not start fires or cause explosions when they hit the ground," NASA said in a dispatch.
"To form a crater the size of what has been posted online would have required a meteorite of at least several kilograms. While more details may be forthcoming from local scientists, this is unlikely something from space," the space agency added.
According to reports, the incident took place in an engineering college in India resulting in the death of 40-year-old Kamaraj, a bus driver of the Bharathidasan Engineering College. Although the theory that a meteorite killed the Indian man remained to be cynical, the government pledged to offer assistance to the family of Kamaraj.
Debris samples found in the crater were gathered by a bomb squad from Chennai which will be used for examination at Regional Science Laboratory in Mylapore, Times of India reported Monday.
An investigating officer added that they are still waiting for the details of Kamaraj's autopsy and laboratory results before they could verify the cause of explosion.
"We did not find any trace of explosive substances, so we ruled out the possibility that explosives caused the blast," the officer said. "We will wait for a final autopsy report on the body of driver Kamaraj and the report from the forensic lab to confirm what triggered the explosion."
© 2019 Korea Portal, All rights reserved. Do not reproduce without permission.