Lady Gaga Opens Super Bowl 50 With 'Star-Spangled Banner' Performance; Coldplay, Beyonce, Bruno Mars Perform During Halftime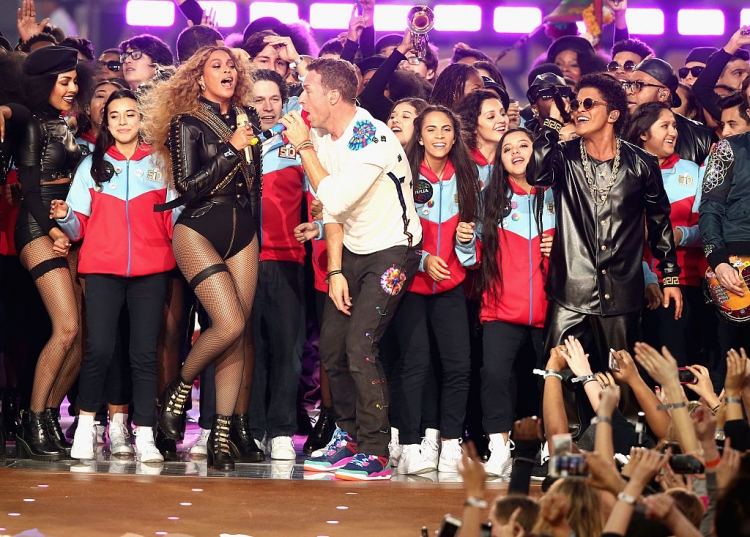 All dressed in dazzling red trouser suit matched with red sparkling eye shadow, 29-year-old Lady Gaga had her moment during the opening of Super Bowl 50 on Sunday. The singer was lauded for her moving rendition of "Star-Spangled Banner."
The American singer turned a bit emotional after she performed America's national anthem, which she performed alongside a pianist inside the Levi's Stadium in Santa Clara, California, Daily Mail reported Monday.
Thousands of people in the arena praised Lady Gaga for her flawless version of the national anthem. The American hitmaker considered the experience a "dream come true."
"I've always wanted to sing the National Anthem at a major sporting event since I was a little girl, and for it to be Super Bowl, it is the ultimate," Lady Gaga told NFL.com.
As part of her preparation for the big day, Lady Gaga shared she had watched videos of Christina Aguilera and Whitney Houston, both of whom were once given the honor to sing the national anthem at the Super Bowl.
"For me, it was Whitney Houston. When I was little, I used to stand at the top of my staircase and sing along with her version," she said, as noted by Mirror UK Sunday.
She went on, "At home, the more I would sing it, the more my dad would say, 'You're getting pretty good, kid.' So to be here now and to sing it to America, it's just wonderful."
Meanwhile, Coldplay rocked the arena during the halftime of Super Bowl 50. The British band opened with "Viva La Vida." Coldplay's set included some of the band's biggest hits, including "Paradise," "Adventure of a Lifetime," "Mylo Xyloto," "Clocks" and "A Head Full of Dreams."
Completing the halftime show were Mark Ronson, Bruno Mars and Beyonce, who took the stage for a dance-off and an impressive set list. Bruno Mars and Mark Ronson staged "Uptown Funk," while Beyonce took the spotlight with a performance of "Formation."
Billboard reported Sunday that the halftime show concluded with Chris Martin, Beyonce and Bruno Mars singing "Up & Up" while the crowd put up signs that spelled out "Believe in love."
© 2023 Korea Portal, All rights reserved. Do not reproduce without permission.